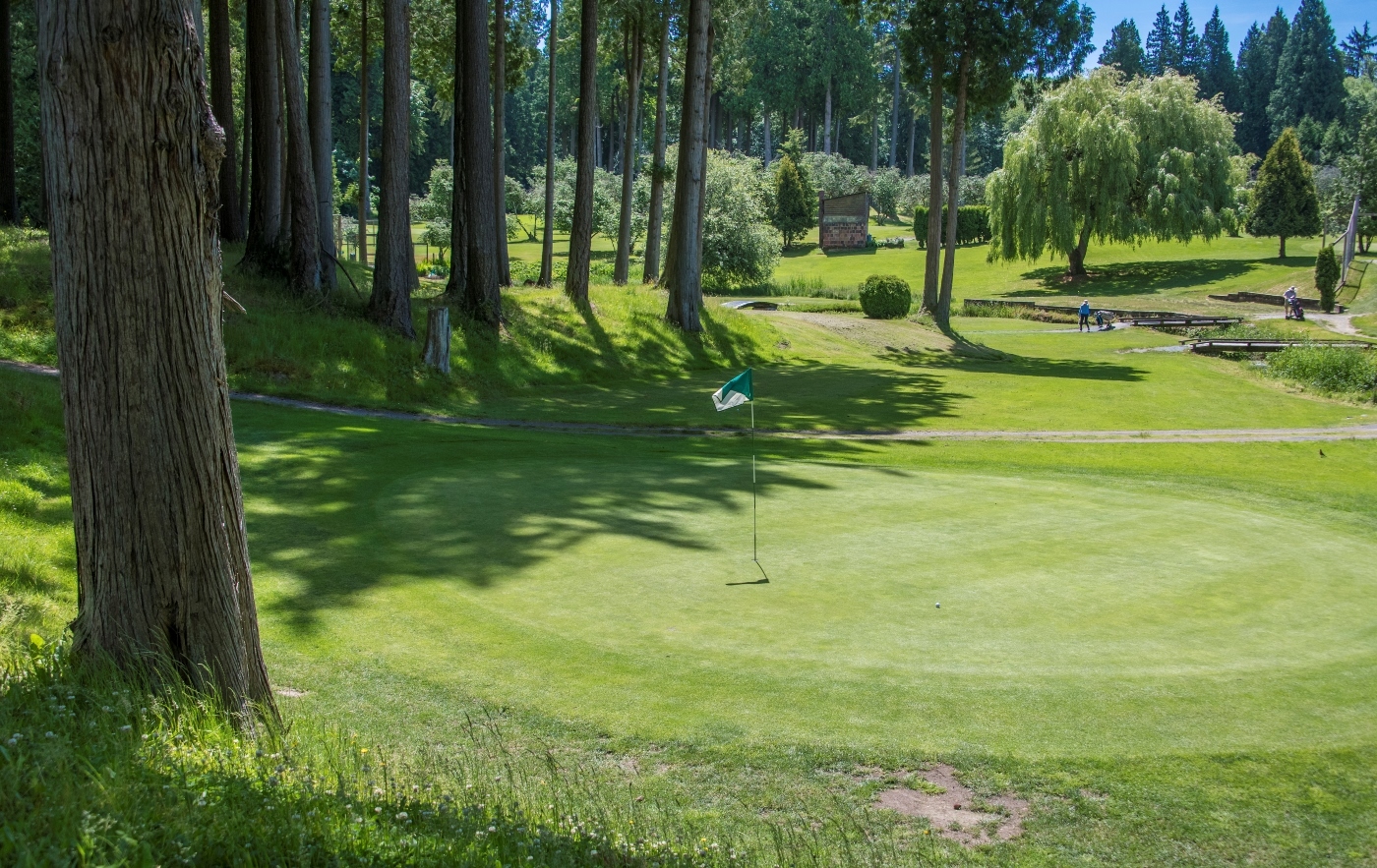 Visual Description:  Scant in-between, of tee to green.
LEYJL  =  JELLY,  CUPOH  =  POUCH,  GONEHU  =  ENOUGH,  TRHAWM  =  WARMTH   —   Giving us:  ELLOHEOWH
Clue/Question:  When they stepped up to the tee on the short par three, they could see the – – –
Answer:  WHOLE HOLE
(Yeah.  The entire enchilada, baby!  Does "whole hole" qualify – phonetically – as alliteration???  Sounds like it should, to me.  Not the toughest of Jumble answers.  But hey!  It's a Monday.  The guys are just trying to take it easy on us.
All of today's clue words are already on the world famous ralis95 clue word database.  Three of the jumbles are coming up as new, for me.  But we've definitely seen "cupoh" in previous Jumbles.  The answer letter layout was a nifty nine – front nine, or back nine – letter jumble.  Decently cryptic.  But this should've been a pretty quick solve for all of us.
Fine cartoon of the couple approaching the very short par three.  Someone else is teeing off in the background.  That's it.  Be well and do good, friends.)   —   YUR
Images courtesy of Google