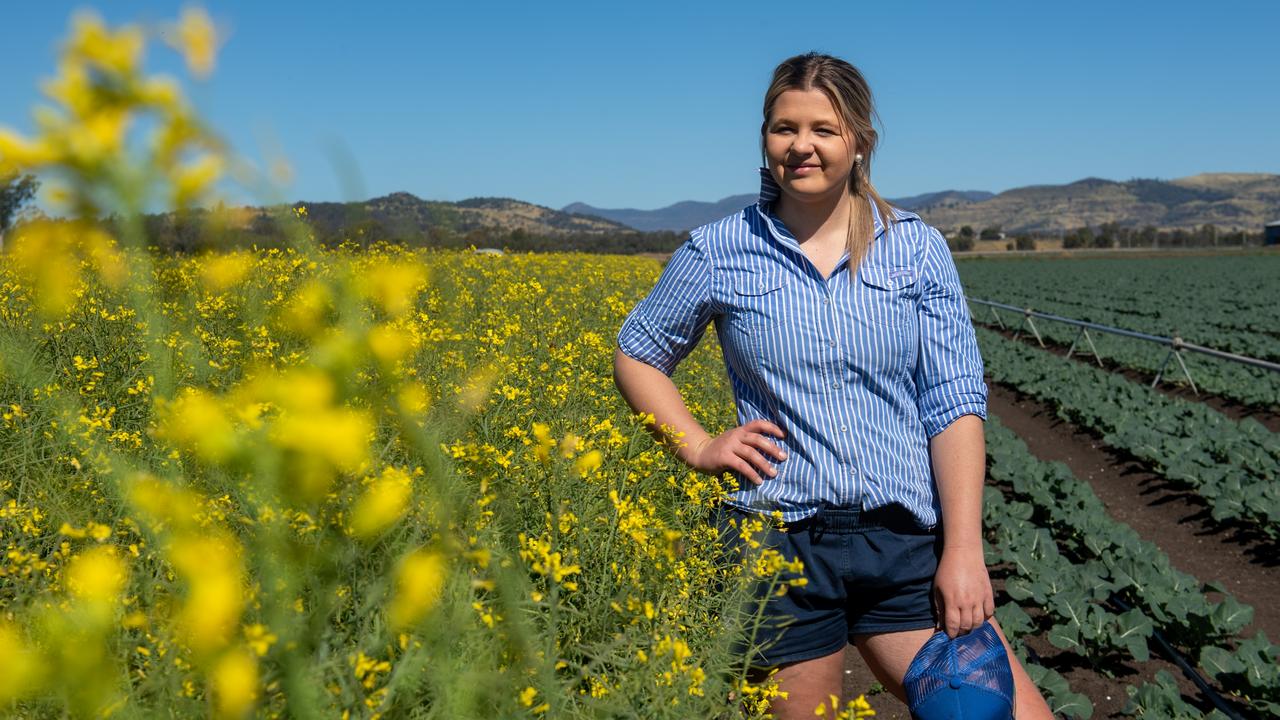 Visual Description:  Lockyer Valley veggies.
RAWOR  =  ARROW,  RUDGO  =  GOURD,  CDDOEE  =  DECODE,  RINWEN  =  WINNER   —   Giving us:  RRWGOUDODEWNN
Clue/Question:  Root vegetables in Australia – – –
Answer:  GROW DOWN UNDER
(Very cute pun!  What are some good root veggies?  Carrots, of course.  But also all kinds of onions, garlic, beets, rutabagas, potatoes, turnips, parsnips, radishes, yams, ginger, peanuts and more!  Probably, almost as many that grow above ground.  Lots of people say that all you need are vegetables, but most of us like, and benefit from, the animal proteins.  I don't think I'd enjoy being vegetarian, and definitely not vegan.  But, like I always say . . . to each their own.
All four of today's clue words are on the ralis95 clue word database.  Only "rinwen" appears to be the new jumble.  We've definitely seen "rawor", "rudgo" and "cddoee" previously.  They all came to me pretty quickly.  The answer letter layout was a thorough thirteen letter jumble.  Nothing obvious about it.  The final answer slots, and just knowing Australia's nickname, made for a quick solve though.
Fun cartoon of the Aussie farmers, and the animated vegetables.  Apparently, the Lockyer Valley, in Australia, is one of the ten most fertile farming areas in the world.  And, it's known as "Australia's Salad Bowl"!  Pretty cool what you find while writing these Jumble answers!  Be well and do good, friends.)   —   YUR
Images courtesy of Google