Visual Description:   A tree that needs to be re-named.
RUDGO  =  GOURD,  UCNHM  =  MUNCH,  EEEMGR  =  EMERGE,  STULES  =  TUSSLE   —   Giving us:  ORDUNEMETSE
Clue/Question:  The 275-foot tall Sequoia with a trunk measuring 36 feet in diameter was – – –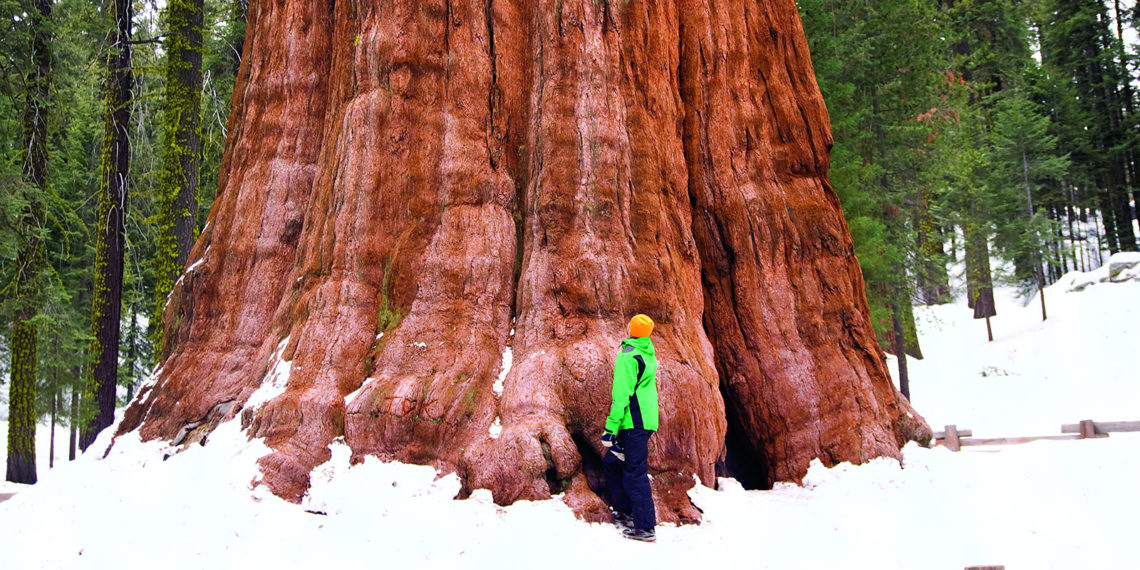 Answer:  "TREE–MENDOUS"
(Another familiar, stinky pun!  Not recently, but I believe we've had "TREE-MENDOUS" as a final answer sometime before today.  It's a good pun.
We've seen all four clue words before.  Two of the jumbles are coming up as new, but we've definitely seen "rudgo" and "stules" in earlier Jumbles.  "Stules" was a minor "tussle".  The answer letter layout was elegant eleven letter jumble.  Carefully cryptic.  The quotation marks and the hyphen in the final answer slots made for a quick solve.
Great cartoon of the great tree, in the great state of California!  It just shouldn't be named for a terrorist and a war criminal.  They should also rename Jackson Square in New Orleans.  I don't care if he became President, he was a criminal too.  Be well and do good, friends.)   —   YUR
Images courtesy of Google