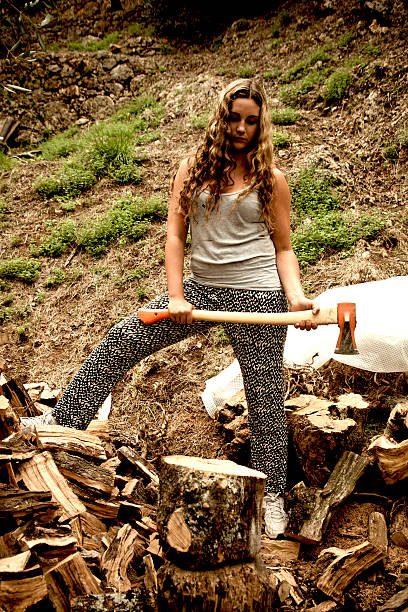 Visual Description:  Axe me no questions!
RIHPC  =  CHIRP,  UOYSP  =  SOUPY,  NDLATE  =  DENTAL,  ZENSEE  =  SNEEZE   —   Giving us:  CISOPDTLSNE
Clue/Question:  With her newly sharpened axe, she was able to chop through logs in a – – –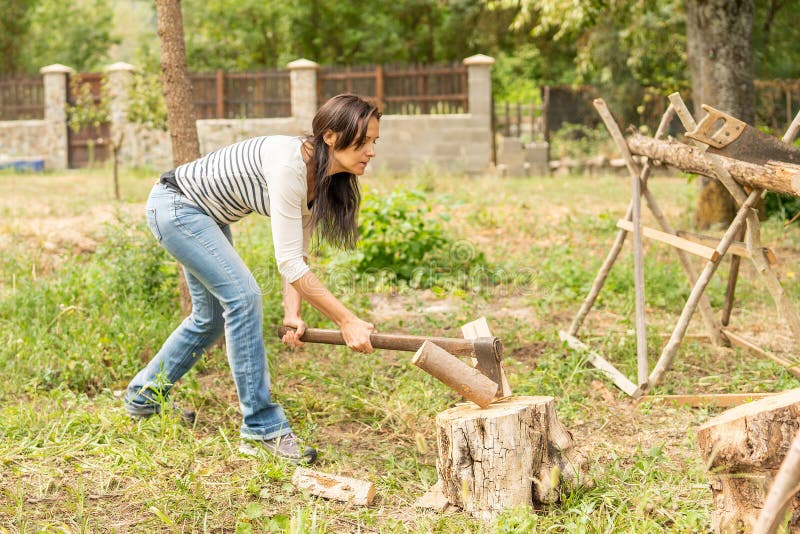 Answer:  SPLIT SECOND
(In a Maine Minute!  Is that a thing???  You know, like in a New York minute!  They've got a lot of trees up in Maine, ya know.  I guess that an alternative to this final answer, assuming that the clue/question leaves off the "in a", and there were other jumbled clue words, could be lickety split!   Store that somewhere in your memory banks, David L. Hoyt!  No charge, cuz!
All four clue words are on the world famous ralis95 clue word database!  Three of today's jumbles are coming up as new, but we've definitely seen "zensee" some time ago.  I actually struggled with two jumbles this morning!  I eventually did get "sneeze", but it took a while.  But I actually had to back into "dental"!  First time for that in a long, long time.  There was just enough – without the L,T and D – for me to see the final answer.  And then it still took a few looks for me to unwind "ndlate"!  Good thing I'm an idiom savant!
Fine cancel culture cartoon!  Popular media just loves portraying the American males as hapless boobs, while making all women seem like uber-capable Amazons.  I have always been for equality of the sexes, and I suppose some of this is valid payback for the years of portraying all women as the "weaker sex", but like so much today I think things have gotten a little out of hand.  Hey, if my wife wants to split logs she is welcome to it!  I'd probably chop my damn foot off anyway.  Be well and do good, friends.)   —   YUR
Images courtesy of Google