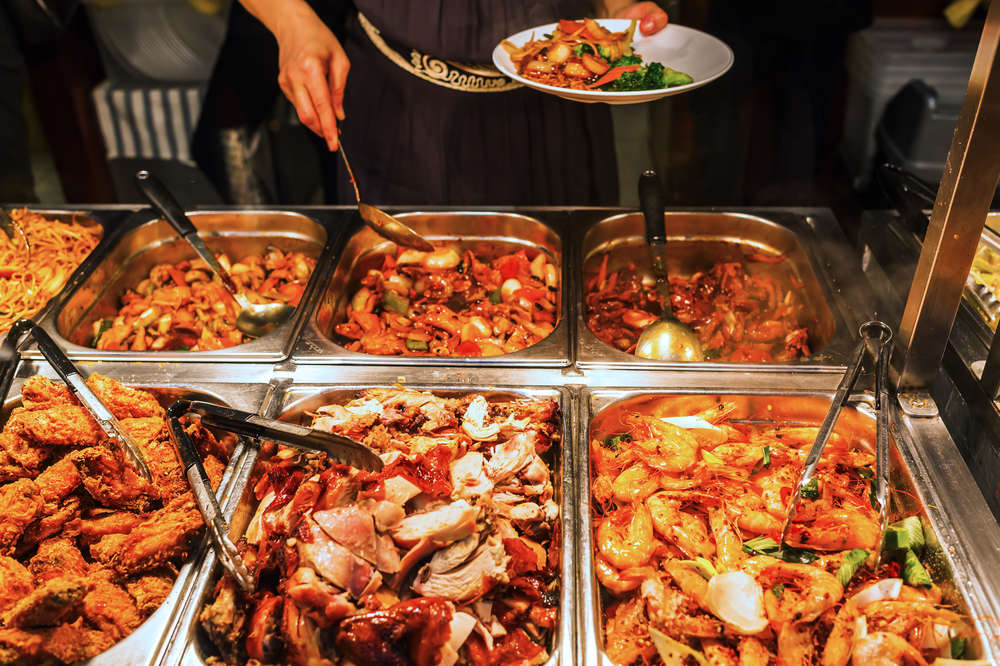 Visual Description:  Absolutely stuffed!
MLEUP  =  PLUME,  FAXIF  =  AFFIX,  VILRED  =  DRIVEL,  GLUTLE  =  GULLET   —   Giving us:  LUEFFIDLLL
Clue/Question:  They each ate a large meal at the all-you-can-eat buffet and were leaving – – –
Answer:  "FULL–FILLED"
(I remember when I always had room for dessert.  No matter what!  But those days are largely gone.  It's a rare thing for me to order a dessert these days.  And, I generally don't get my money's worth at these kind of buffets anymore.  I guess my stomach has matured.  The rest of me hasn't quite caught up yet.
We have a new clue word today, in "affix"!  Our good friend, ralis95, will have to update his world famous clue word database!  Three of the jumbles came up as new, though we've definitely seen "glutle" before.  The answer letter layout was a tasty ten letter jumble.  The F's and the L's, and the great cartoon, made for an easy final answer solve.
Fun buffet cartoon.  Mom and Dad look like they're ready to burst.  Lot's of fun.  Be well and do good, friends.)   —   YUR
Images courtesy of Google
Happy birthday to Adele!