Visual Description:  Cat-lady cuddlies.
GYANT  =  TANGY,  CANTE  =  ENACT,  TIRRYA  =  RARITY,  COYCUP  =  OCCUPY   —   Giving us:  TANECAIUP
Clue/Question:  When the kitten scratched her arm, she suffered – – –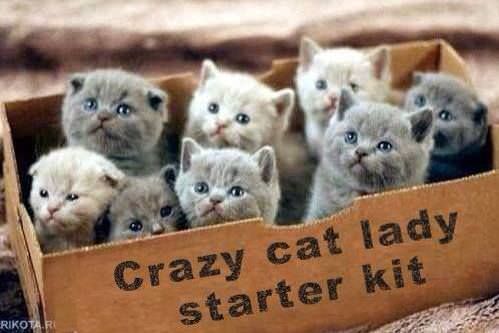 Answer:  "A–CUTE" PAIN
(Very tricky pun!  It took some thought.  All of our clue words are tried and true old friends.  But, three of the jumbles came up as new.  Only "cante" has definitely been used before.  I really liked both "tirrya" and "coycup"!
The answer letter layout was an excellent jumble as well.  Not at all obvious.  After looking at it for a minute, or two, I figured the second word had to be PAIN.  From the TAECU the word ACUTE became apparent.  And, with the hyphen, the pun became apparent.
Cute cartoon.  Without the woman's little dialog this would've been a very difficult solve.  I like how Jeff showed the stinging hurt of the woman's arm.  I love kittens and cats, but I bet her place smells like cat piss!  Probably THE main reason I'm more of a dog person.  Be well and do good, friends.)   —   YUR
Images courtesy of Google