Visual Description:  Kitty sittin' pretty.
CYTIH  =  ITCHY,  RBOUR  =  BURRO,  NZSAAT  =  STANZA,  GDSEIT  =  DIGEST   —   Giving us:  ITCBRTAADES
Clue/Question:  The tabby watched the robins from his spot by the window, which to him was the – – –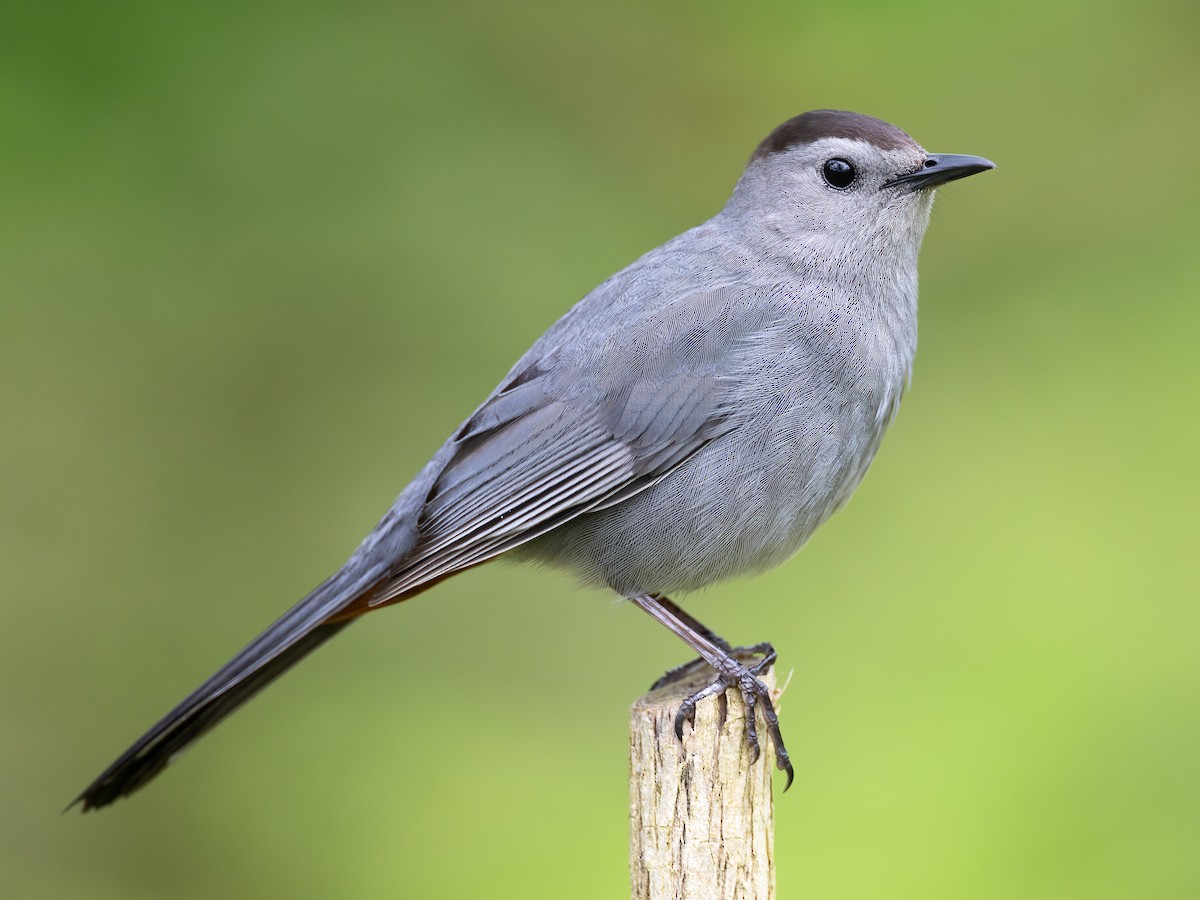 Answer:  CATBIRD SEAT
(A wonderful stinky pun, using the old idiom that I'm sure left a lot of the younger readers scratching their heads over!  It's either from the famous baseball announcer, Red Barber, or the well-known writer, James Thurber.  Not quite sure which one used it first.  Red was calling games long before I was a baseball fan.  I knew a bit about the game during his last few years, but I hadn't really gotten into it until 1967, when the St. Louis Cardinals defeated the Boston Red Sox in the World Series.  Catbirds are one of my favorite birds!
Of course all of today's clue words are on the world famous ralis95 clue word database.  Three of the jumbles are coming up as new, but we've definitely seen "cytih" in at least one previous Jumble.  I thought they were all moderately challenging.  The answer letter layout was an electric eleven letter jumble.  I thought it was both cagey and cryptic.  You had to be eagle-eyed to figure out the final answer.  Or, maybe you just have to be an old word-nerd, like yer Uncle Rave.
Fun cartoon of the owner watching her cat, who's watching the birds, who are eating at the bird feeder.  I think that cats are nature's perfect predators.  They make wonderful loving pets, but they will kill things even when they're not hungry.  It's just in their nature.  Be well and do good, friends.)   —   YUR
PS.   On this day in Black History, 37years ago, Debi Thomas became the first Black woman to win a National Figure Skating title.  And also 37 years ago Oprah Winfrey became the first Black woman to host a nationally syndicated talk show.  I guess 1986 was a big year for Black women!   —   YUR
Images courtesy of Google