Visual Description:  Dos zapatos.
RWNAD  =  DRAWN,  PUERP  =  UPPER,  RSMEIY  =  MISERY,  ZAALBE  =  ABLAZE   —   Giving us:  DRPPIERAE
Clue/Question:  The new shoe store was about to open, and they were – – –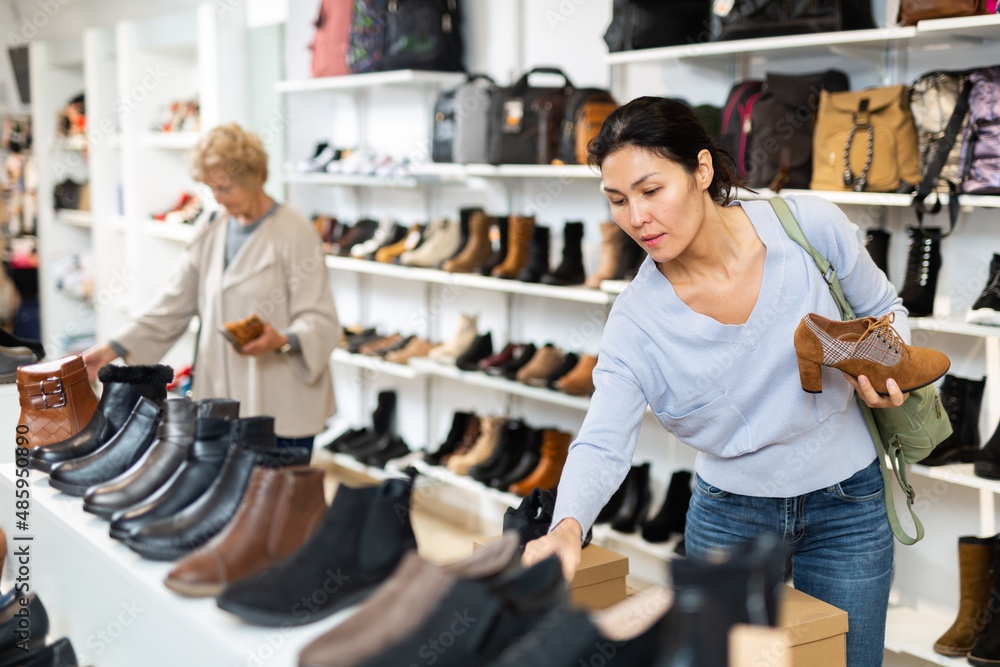 Answer:   "PRE–PAIR–ED"
(A nifty pre-stinky pun!  New shoes always smell great.  It's only after they've been on folk's feet for a while that they begin to stink.  It's one of those facts of life.  We all have our individual scents, and some are stinkier than others.  In some cases it's a matter of hygiene, but in just as many cases it's a genetic/hormonal thing.  What are ya gonna do?  I think with teenage boys it's probably a combination of the two.  They're a little lax with the hygiene, and those hormones are raging!  Some folks are grossed out by other people's feet, while others seem to be enamored with them.  I stand squarely in the center on the subject.  Generally, they don't bother me, but I'll never understand foot fetishes.  Of all the parts of the human body to be . . . attracted to!
All familiar old clue words today.  However, all of the jumbles are coming up as new.  They all came to me immediately.  The answer letter layout was a nifty nine letter jumble.  Very cryptically crafted.  But the hyphens and quotation marks made for a quick solve.
Great shoe store cartoon.  There's the owner/manager, and two assistants/clerks, and plenty of pairs of shoes.  I like the name of the store:  Goody Two Shoes!  The shoes better be pre-paired.  Sane people don't buy one shoe of one design or size, and another of another design or size.  Although, there are more and more fashion freak shows out there these days.  I know we're all supposed to be non-judgmental these days, but some things really go beyond the pale.  Be well and do good, friends.)   —   YUR
Images courtesy of Google