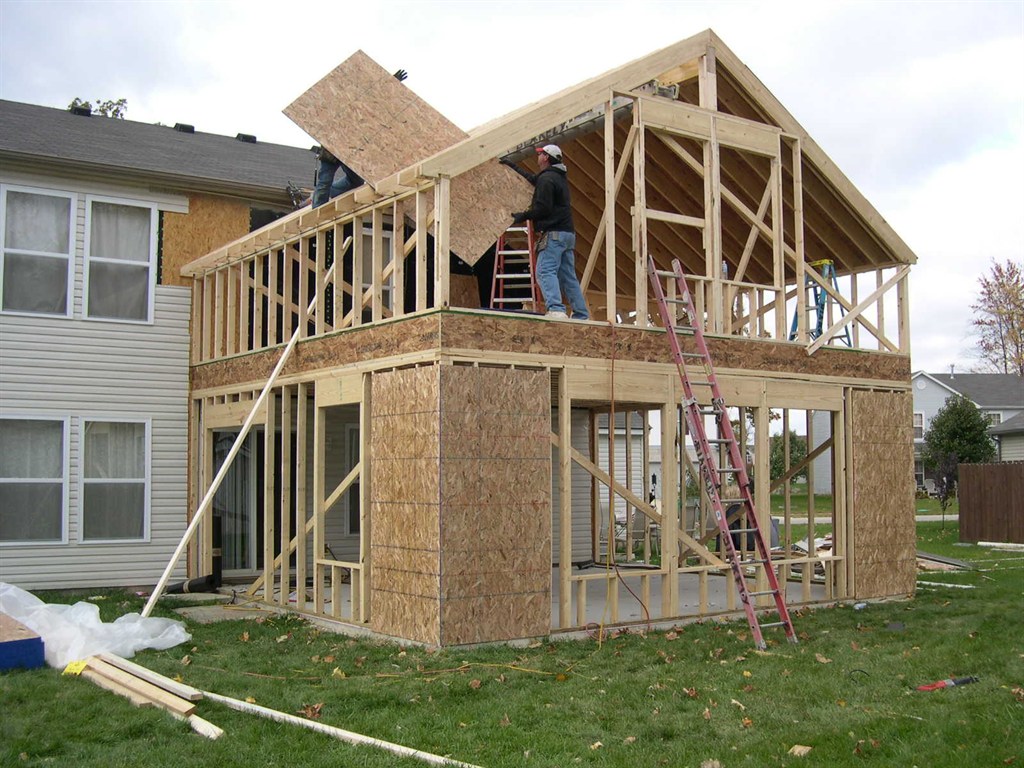 Visual Description:  Residential extension.
VOCEL  =  CLOVE,  XRETE  =  EXERT,  SAMPIH  =  MISHAP,  CECHTI  =  HECTIC   —   Giving us:  COERTMSHHET
Clue/Question:  Construction of their house's new addition was almost complete and in the – – –
Answer:  HOME STRETCH
(Aah!  A slightly more challenging and nontraditional pun.  I liked it very much.  Wouldn't it be so much easier if homes were built with the kind of physical flexibility, whereby you could just stretch it to add space?!  They have that with the more expensive RVs and mobile homes.  I guess it would have to be more of a temporary thing.  No foundation, and maybe only good in fair weather.  But, the idea is intriguing.
No new clue words today.  Three of the jumbles appear to be new, with only "sampih" having definitely been used before.  The answer letter layout made for a swell eleven letter jumble.  I wouldn't be surprised if some of you struggled to get the final answer.  Like I said, this one was a little different.
Great cartoon of the home renovation/extension.  Be well and do good, friends.)   —   YUR
Images courtesy of Google