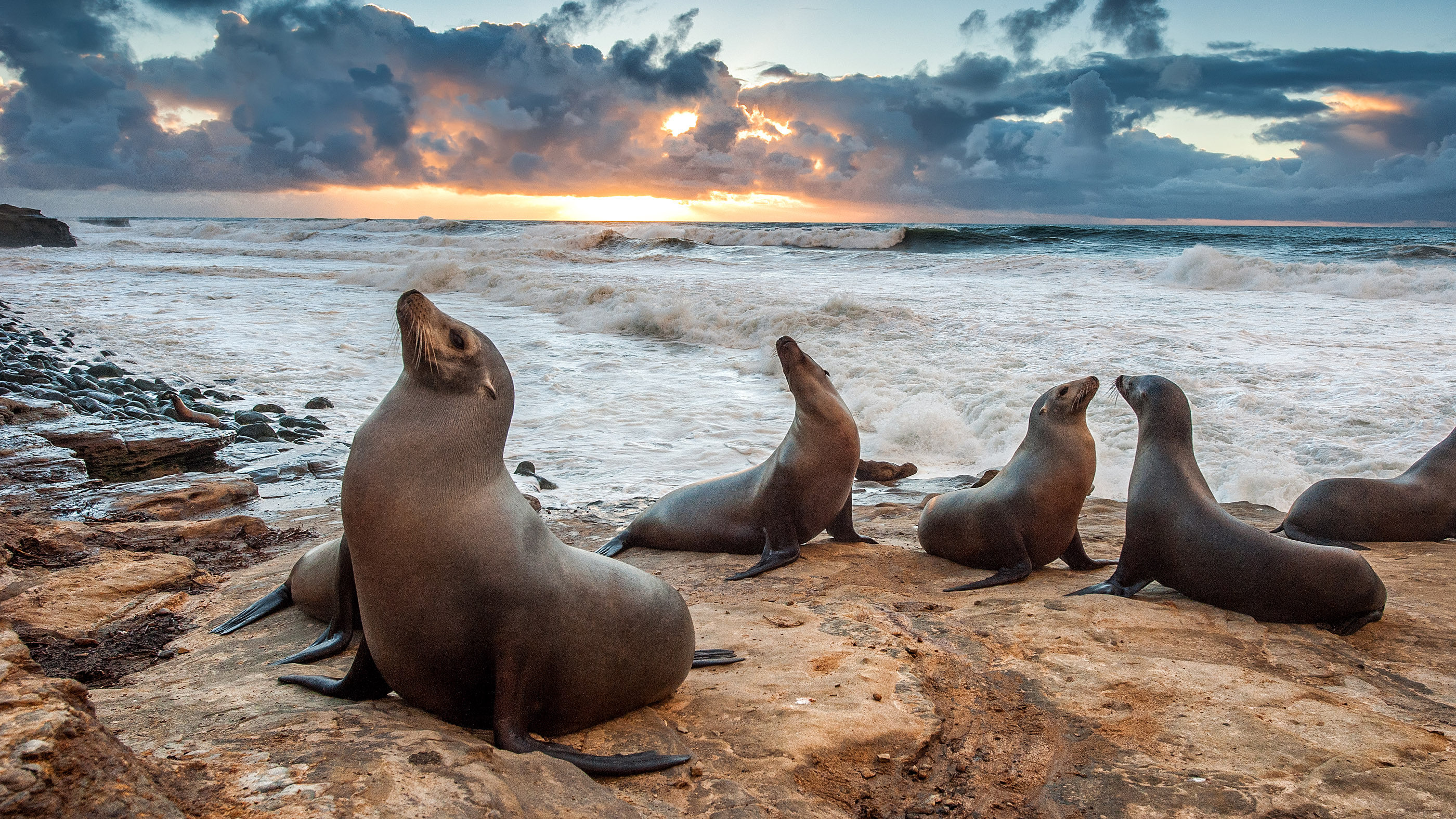 Visual Description:  From Here to Eternity?
SSOLH  =  SLOSH,  SIYDA  =  DAISY,  TKNITE  =  KITTEN,  WSLIVE  =  SWIVEL   —   Giving us:  LSHAISKTESWI
Clue/Question:  The fin-footed marine mammal smooching his girlfriend was a – – –
Answer:  SEAL WITH A KISS
(Tho we gotta say goodbye for the summer . . . Both, the Brian Hyland and Bobby Vinton versions of the song are great, but I think I know/like the Bobby Vinton version a little better.  The guys were taking a little artistic license with the song title, by dropping the "ed" from sealed, but that's just fine with me.  It made for a cute Valentine's Day pun!
I think that Hoyt has given up on finding new clue words!  Though he seems to refuse to use the word SPOOK!  Why?  I don't know.  It looks like he's concentrating on finding new jumbles, as all of today's are coming up as new.  No stumpers for me though.  The answer letter layout was a tremendous twelve letter jumble.  I thought that it was supremely cryptic.  SEAL was pretty much a given, but all four final answer slots were four spaces long.  But even so . . .
Super dupe cartoon, showing two sets of love birds!  One set with actual feathers, and the other with fin-feet.  I liked the little heart made out of sardines on the rock.  And, of course the classic sinking sailboat on the horizon just completes the scene.  Lots of fun Happy Valentine's Day, friends!  Be well and do good.)   —   YUR
Images courtesy of Google
Happy birthday to Rob Thomas of Matchbox Twenty! (Don't ask me why the Bobby Vinton video is showing the Everly Brothers!  I have no idea!)