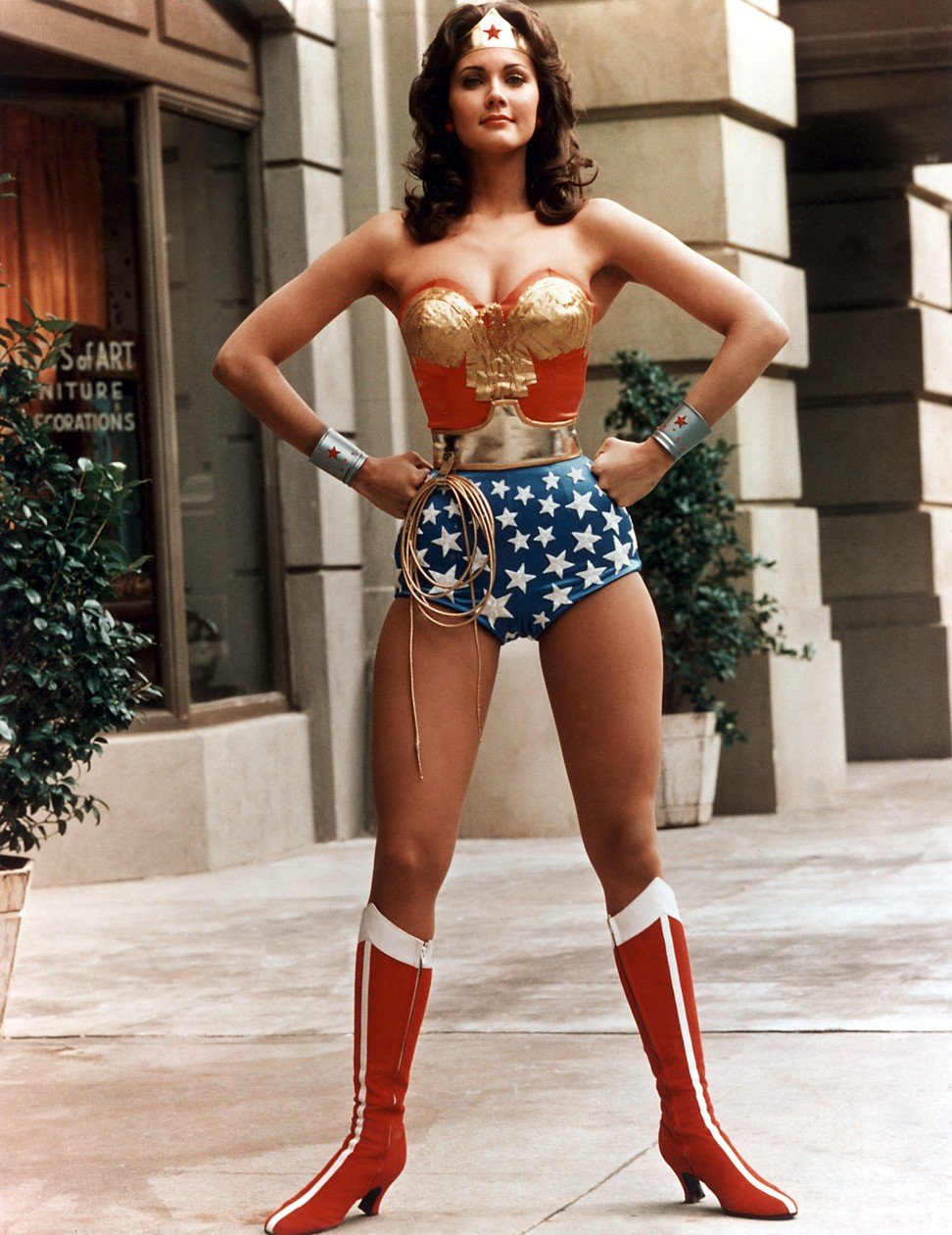 Visual Description:  Amazonian slugger.
HECRE  =  CHEER,  LVONE  =  NOVEL,  GDTOSY  =  STODGY,  WOSIND  =  DISOWN   —   Giving us:  HERNOETODIWN
Clue/Question:  The superhero was a star on her softball team and not a – – –
Answer:  ONE–HIT WONDER
(What a woman!  Too bad the one in this past year's movie was once in the IDF.  That's why I boycotted the movie.  I'm pretty much superheroed out anyway.  I'll watch them on cable, but I won't spend my time – and money – to see them in theaters.  She's a pretty girl, and I'd like to like her.  But, I also un-fanned myself from  Scarlett Johansson, for choosing Soda Stream over being an ambassador for Oxfam.  Yer uncle won't stand for injustice, no matter that they're a so-called "ally" and "the only true democracy in the Middle East".  I'll stick with Lynda Carter, thank you.
We're 0 – 3 for new clue word days in 2018, but we're 4 – 4 for new jumbles today.  I had to back into "disown" for some reason.  I don't think I have a bias towards the word, so I'll just have to credit Hoyt's superior jumbling of the word.  I've always enjoyed the word "stodgy".  It's a very descriptive word.  The answer letter layout was a super jumble!  Without Jeff's great cartoon, and the clue/question, it would have been difficult to un-jumble it to the answer.  Be well and do good, friends.)   —   YUR
Images courtesy of Google