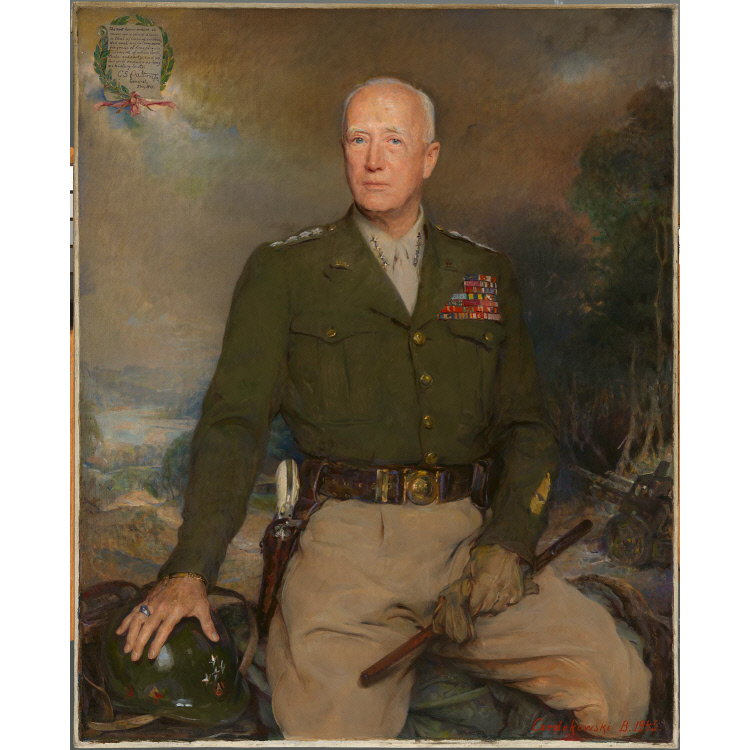 Visual Description:  American History class.
NULNTE  =  TUNNEL,  WMAYRL  =  WARMLY,  ROLEMA  =  MORALE,  RRKADE  =  DARKER,  MELEAF  =  FEMALE,  GBOLEG  =  BOGGLE   —   Giving us:  NNEWLOREDAKEEGGL
Clue/Question:  The fact that George S. Patton was a famous military leader is – – –
Pre-Answer:  Two Wards  (7-letters)  (9-letters)
Answer:  GENERAL KNOWLEDGE
(All in all a very stinky pun.  By and large this so commonly known that not knowing it would be broadly condemned as mostly ignorant.  A little bird has informed me that this answer was used exactly five years ago, although the setup was completely different.  But, my job is not to point out recycled final answers.  No, recycling is a good thing.  My job is to nitpick Jeff's cartoons, and to make fun of Hoyt's bald noggin!
All of today's clue words are familiar old friends.  However, all six jumbles are coming up as new!  That's a little unusual.  None of them tripped me up though.  The answer letter layout was a supreme sixteen letter jumble.  But, the final answer largely jumped right out at me.
Great cartoon of the college history lecture.  Fine likeness of "Old Blood and Guts".  Kind of ironic that Patton survived the war, but then died of injuries sustained in a common car/jeep accident.  Not that they had them back then, but I'd bet he would've been too macho to ever use a seat-belt.  Be well and do good, friends.)   —   YUR
Image courtesy of Google