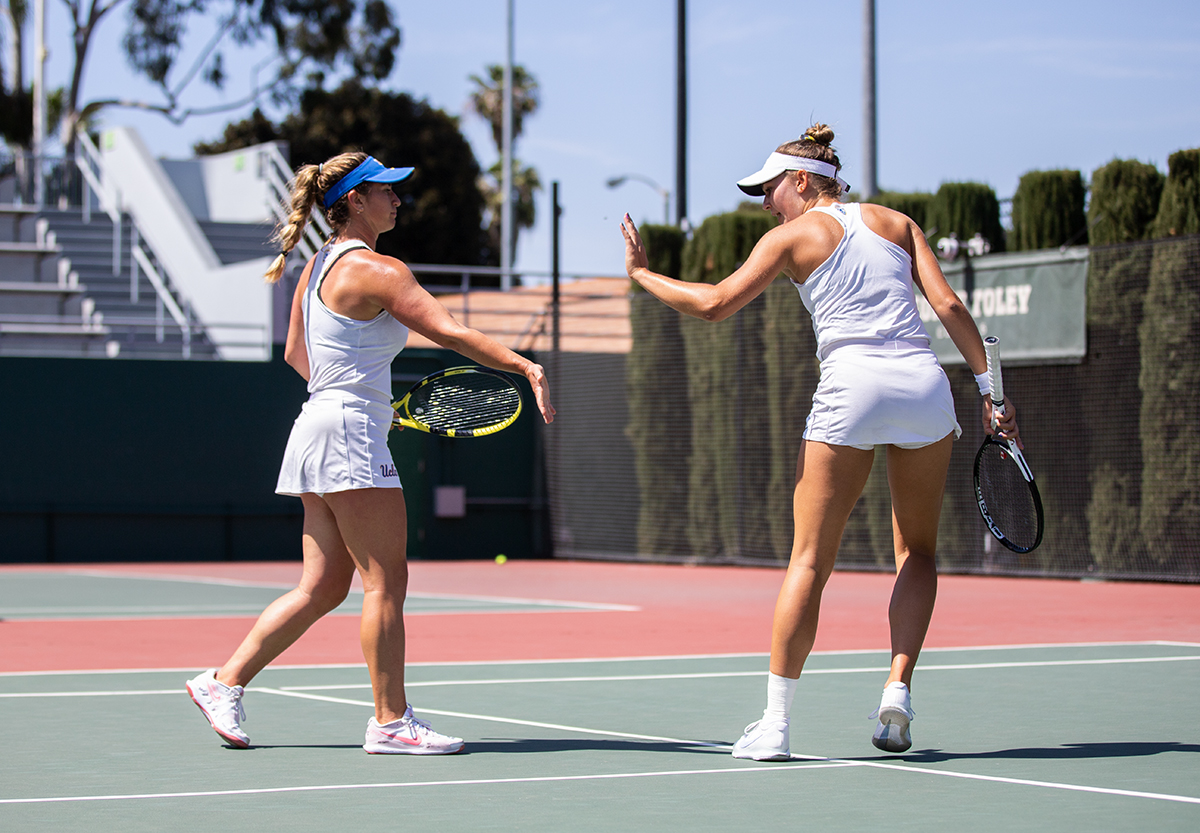 Visual Description:  Second division.
VRREI  =  RIVER,  HWONS  =  SHOWN,  VITANE  =  NATIVE,  MTFOHA  =  FATHOM   —   Giving us:  IESONNTITOM
Clue/Question:  A tennis match begins when the first serve is – – –
Answer:  SET IN MOTION
(Gotta love this pun!  Our guys are aces when it comes to our favorite word game.  No point in seeking fault with today's entry.  Let us set our sights on those who serve the puzzle world.  No one can match Hoyt and Knurek!  Advantage . . . us!
Today's volley of clue words currently reside on the court of ralis95.  Though, net–net, all of the jumbles are rallying as new!  They all felt like lob shots to me though.  The answer letter layout was an eleven letter grand slam!  It took me a couple of foot faults before I was able to see the final answer.  Going from NET to SET was my break point!
Fine cartoon of spectators watching the beginning of the tennis match.  The players do not appear to be female, but the scoreboard indicates that Jeff's wife Kathy Kent might be playing Billie Jean King!  Maybe that is Kathy's dream?  A very competitive Jumble today.  Game, Set, Match.  Be well and do good, friends.)   —   YUR
Images courtesy of Google
PS.  WordPress is doing everything they can to make my posting more difficult.  LOL!  Dopes!   —   YUR