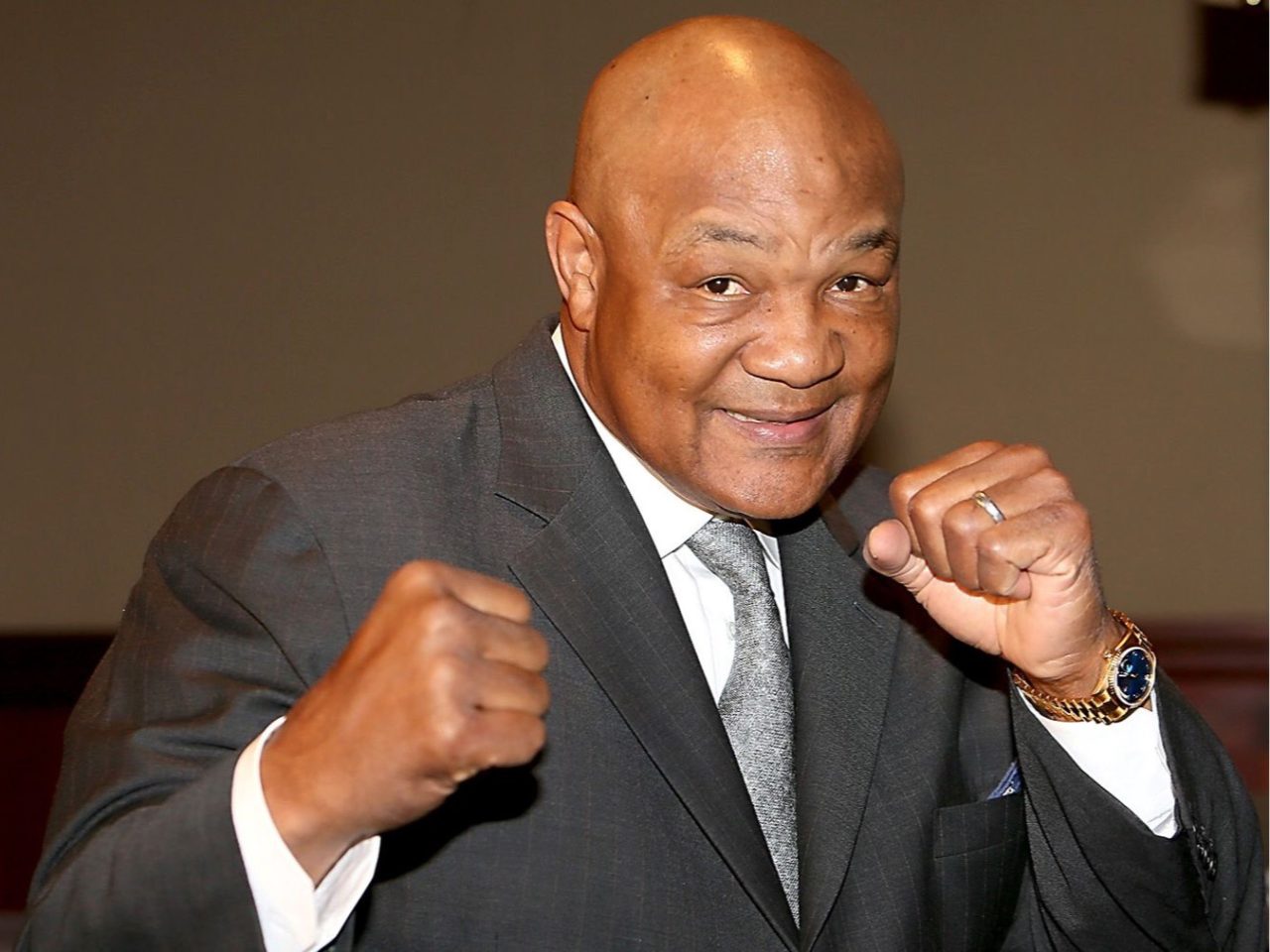 Visual Description:  Second, and third chances.
NLDEB  =  BLEND,  VHOSE  =  SHOVE,  NINETV  =  INVENT,  UURXYL  =  LUXURY   —   Giving us:  BLSEIETLRY
Clue/Question:  When boxer George Foreman started promoting his grill, he became a – – –
Answer:  "SELL–EBRITY"
(This can't be a stinky pun!  Well, maybe to a vegan it is.  Because who – other than them – doesn't like the aroma of burgers cooking?  You can cook chops, chicken breasts, steaks, and veggies too, but the big selling point was burgers, as I remember it.  We still have one of his grills somewhere around the house.  I'm pretty sure I know where it is.  I think we used it two, maybe three, times.  The novelty wore off pretty quickly.
Hoyt has spared us any new clue words today.  Three of the four jumbles are coming up new.  But, we've definitely seen "ninetv" in the past.  I got all the clue words immediately today.  The answer letter layout was a swell ten letter jumble.  Nicely cryptic.  The hyphen and quotation marks made this a fairly simple solve.
Fine likeness of good ol' George!  I vividly remember him as a brooding, vicious, knock out machine, when he absolutely destroyed Joe Frazier.  I thought that Howard Cosell was gonna have a stroke, as he was calling the fight.  Joe was the champ, and the expectation was that he wouldn't have any trouble with the youngster Foreman.  But, Joe's style of plodding, straight ahead, was custom made for the monster with long strong arms, that hit like jackhammers.  George just wasn't likeable in those early days.  He never smiled.  Never really showed any kind of emotion.  Getting knocked out by Muhammad Ali was probably the best thing that ever happened to him.  It brought him some humility.  But, it wasn't until he retired, and became a minister, that we got to see his personality.  It was almost as if he had actually/physically been reborn.  He was a completely different guy.  Jovial and personable, and suddenly everybody loved him.  His second boxing career, at age 38, was so much fun to watch.  He fought off and on for another seven years or so, defying the odds and all the pundits.  He became an inspiration to millions.  Good Jumble.  Be well and do good, friends.)   —   YUR
Images courtesy of Google