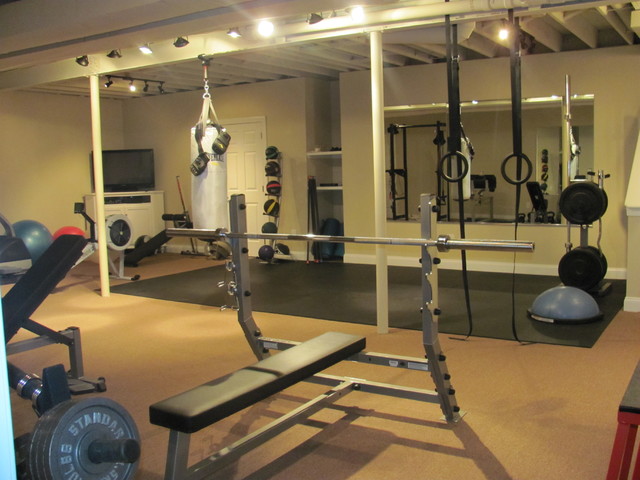 Visual Description:  The Golden Gate Gym.
RROPI  =  PRIOR,  UHALG  =  LAUGH,  LYWOLE  =  YELLOW,  QSUMRI  =  SQUIRM   —   Giving us:  IORLGYELSUI
Clue/Question:  The church created its own workout facility hoping people would use it – – –
Answer:  RELIGIOUSLY
(A somber Holy Saturday to those who are adherents of the Christian faith.  To our Jewish readers I wish you a Zissen Pasach!  And of course, to our Muslim readers a Ramadan Mubarak!  It's fairly rare that the three holidays intersect this way.  I believe the last time this happened was 30 years ago.  The first George Bush was still in the White House.  Ironically, one of the Top 10 songs back then was Eric Clapton's "Tears In Heaven".  For me, every "Saturday night's alright for fighting.  Get a little action in."
All of today's clue words have been used in the past.  However, all of their jumbles are coming up as new.  Some were fairly challenging.  The answer letter layout was an elegiac – not really . . . or is it – eleven letter jumble.  Definitely nothing obvious about it.  You just had to pick up on all the churchy aspects of the gag.
Fine cartoon of a church basement gym.  I can see some treadmills, dumbbells, and an exercise bike.  I'm guessing this is the pastor and his wife.  It's no skin off my nose, but I think that the Catholic church should allow priests to marry, like they used to originally.  It would help weed out the creeps.  Be well and do good, friends.)   —   YUR
Images courtesy of Google