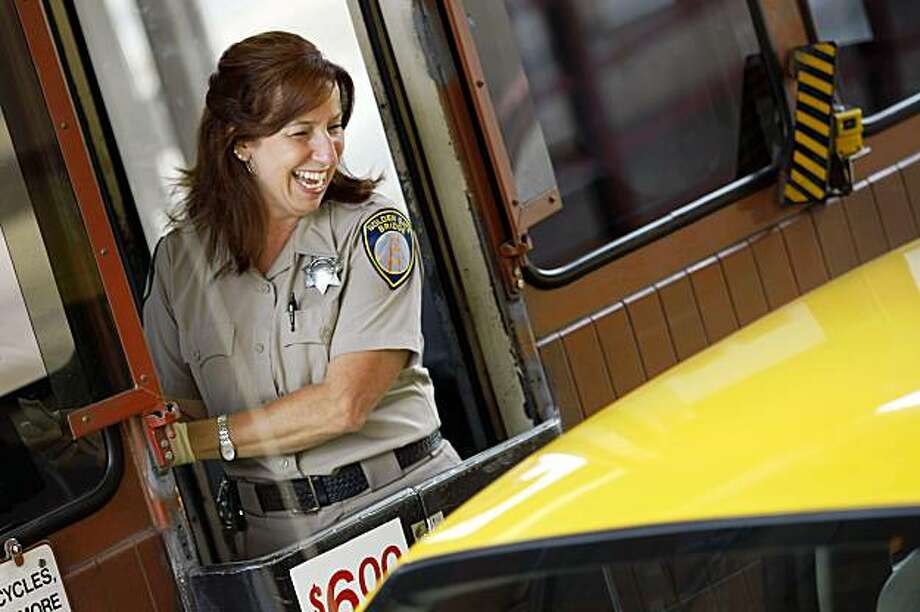 Visual Description:  Something you probably won't see in the very near future.
MOACE  =  CAMEO,  LCIAL  =  LILAC,  PDXELU  =  DUPLEX,  TYLLEA  =  LATELY   —   Giving us:  EOLADLLTL
Clue/Question:  The turnpike workers had seen over 1000 cars – – –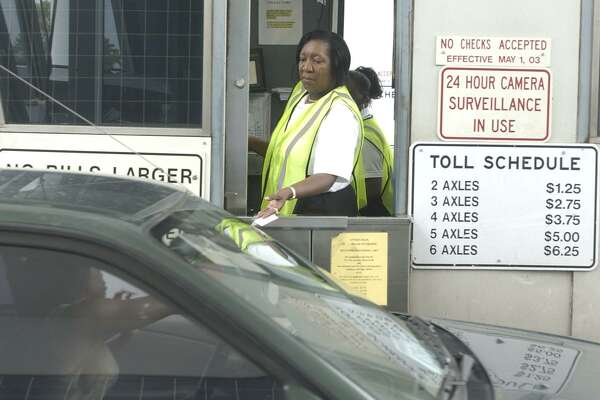 Answer:  ALL–TOLLED
(A fun pun!  But, it's missing the quotation marks.  The phrase is ALL TOLD,  as in "all said and done".  Some people think it's ALL TOLLED, as in "all counted", but that's a misconception.  Technically, you could say ALL TOLLED, when counting cars or anything else, but then there's really no pun there . . . without the quotation marks.
No new clue words today.  Three of the jumbles appear to be new, with "moace" having definitely been used before.  The answer letter layout was a fine nine letter jumble.  It disguised the final answer very nicely.
Great toll booth cartoon.  With the ever-increasing popularity of EZ-Pass, and their newer, overhead scanners, the job of toll taker is quickly disappearing.  Not a glamorous job, but it's symptomatic of how automation is replacing humans in the work place.  What I worry about is Social Security, because it relies on workers paying into the system.  Of course the government has robbed from Social Security for a long time, but that's another story.  Be well and do good, friends.)   —   YUR
Images courtesy of Google