Visual Description:  Brokedown Prairie.
MOHOP  =  OOMPH,  MASPW  =  SWAMP,  FENDIE  =  DEFINE,  TRWEET  =  WETTER   —   Giving us:  OOHWADENWTT
Clue/Question:  Their old car had broken down again and they – – –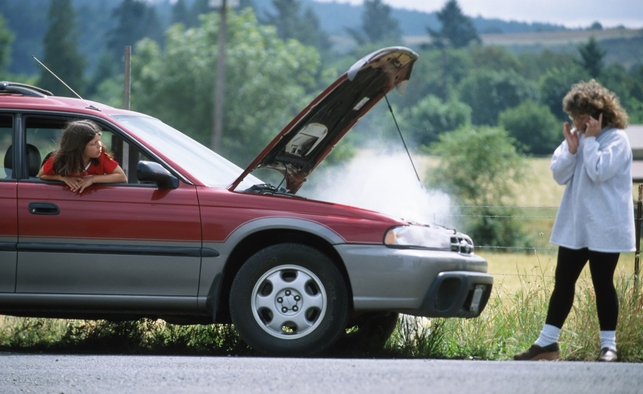 Answer:  "NEW" WHAT TO DO
(Kind of a funny pun.  Not your usual Jumble pun.  They knew they'd be needing a new car, because their old car kept breaking down.  I can see some people not liking this Jumble.
None of the clue words are new today.  Two of the jumbles are, but we've seen both "mohop" and "fendie" before.  The answer letter layout was a dandy of an eleven letter jumble.  I don't think it gave a thing away.
Fine cartoon of a couple with their classic Jumble-mobile, which has clearly seen better days.  Looks like it's farm country.  And a tow truck is coming to rescue them.  I'd say that today's Jumble was a moderately tough solve.  Be well and do good, friends.)   —   YUR
Images courtesy of Google