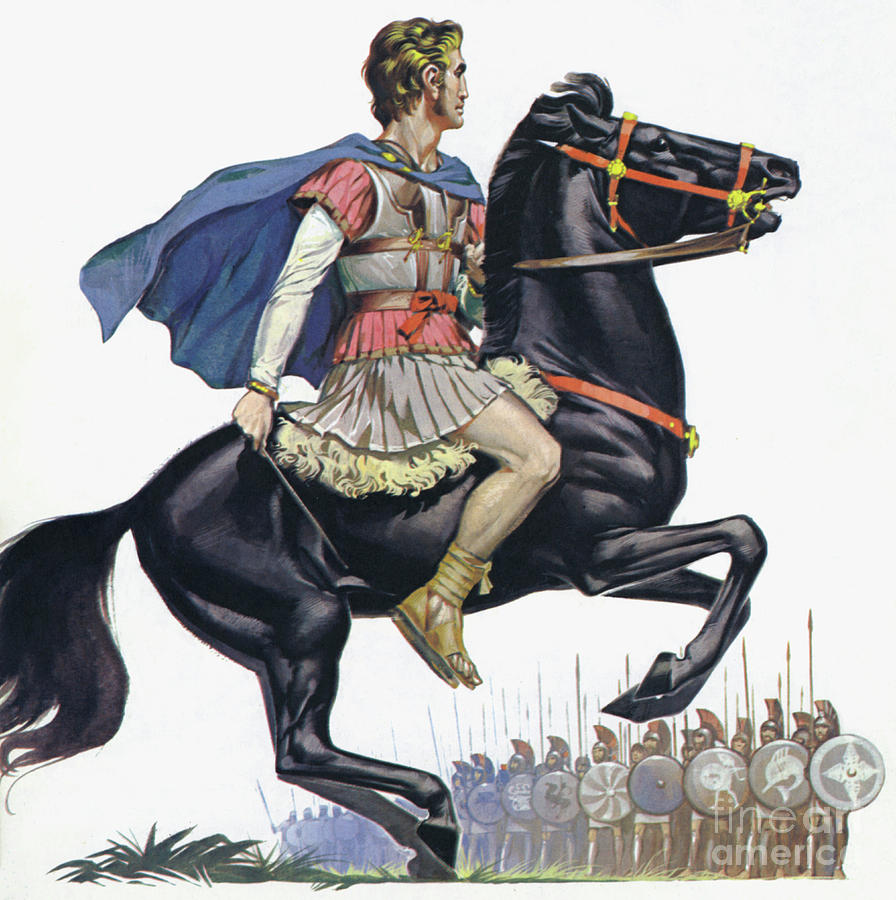 Visual Description:  Big Al, notching up another W.
BRTIO  =  ORBIT,  TNGUS  =  STUNG,  CENAYG  =  AGENCY,  POCONU  =  COUPON   —   Giving us:  ORTSTAGEON
Clue/Question:  To those he conquered, Alexander III of Macedon was – – –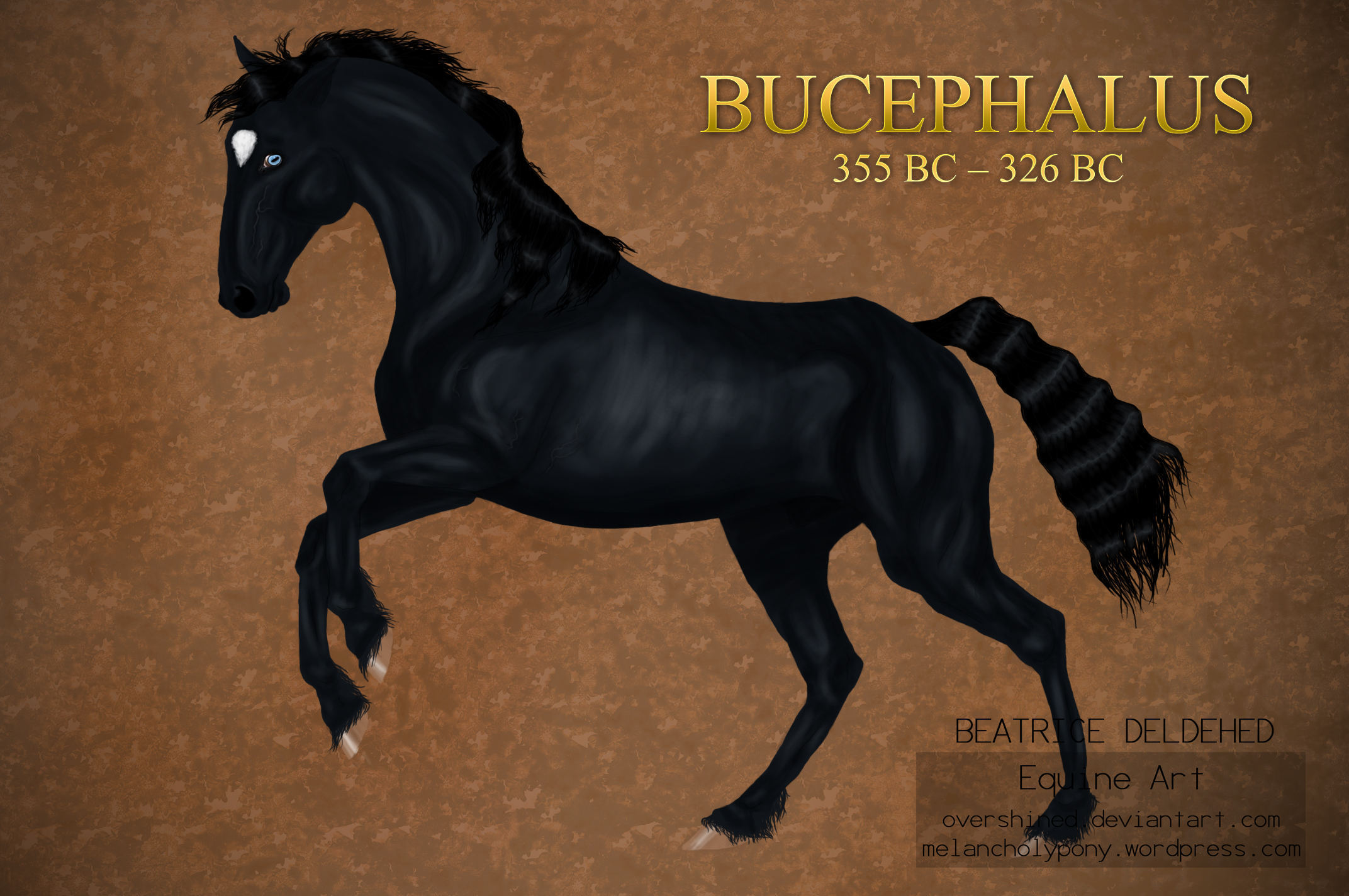 Answer:  NOT SO GREAT
(I'm sure they didn't feel great about being conquered.  But, you certainly aren't often bested by your inferiors!  Right?  Ya gotta hand it to the guy.  In all of the various battles/conquests he commanded, Big Al was 20 – 0!  And, he did it all within 15 years!  Rumors have Al swinging both ways, but he was decidedly a one horse kind of guy!  He tamed his horse, Bucephalus, when he was only 10 years old, and rode him until the loyal steed died, at nearly 30 years, in India!  ATG either was poisoned, or he died of a bacterial infection – possibly Malaria, at the tender age of 32.  His famous Dad, Phillip, lived all the way to 46.  So, I guess it's not always good to be the king?
All classic clue words today, residing on the ralis95 clue word database.  All four of the jumbles came up as new for me though.  For about a second, I thought that "poconu" was going to be UN something.  But I quickly saw "coupon".  The answer letter layout was  a triumphant ten letter jumble.  Some who looked at it might say:  It's all Greek to me!
Great historical surrender cartoon.  Alexander the Great and his trusty horse, Bucephalus!  Hard to say who the vanquished are though.  They say he was heterochromatic – one brown and one blue eye – too!  Mighty fine Jumble!  Be well and do good, friends.)   —   YUR
Images courtesy of Google
Happy birthday to Roy Bittan of The E Street Band!