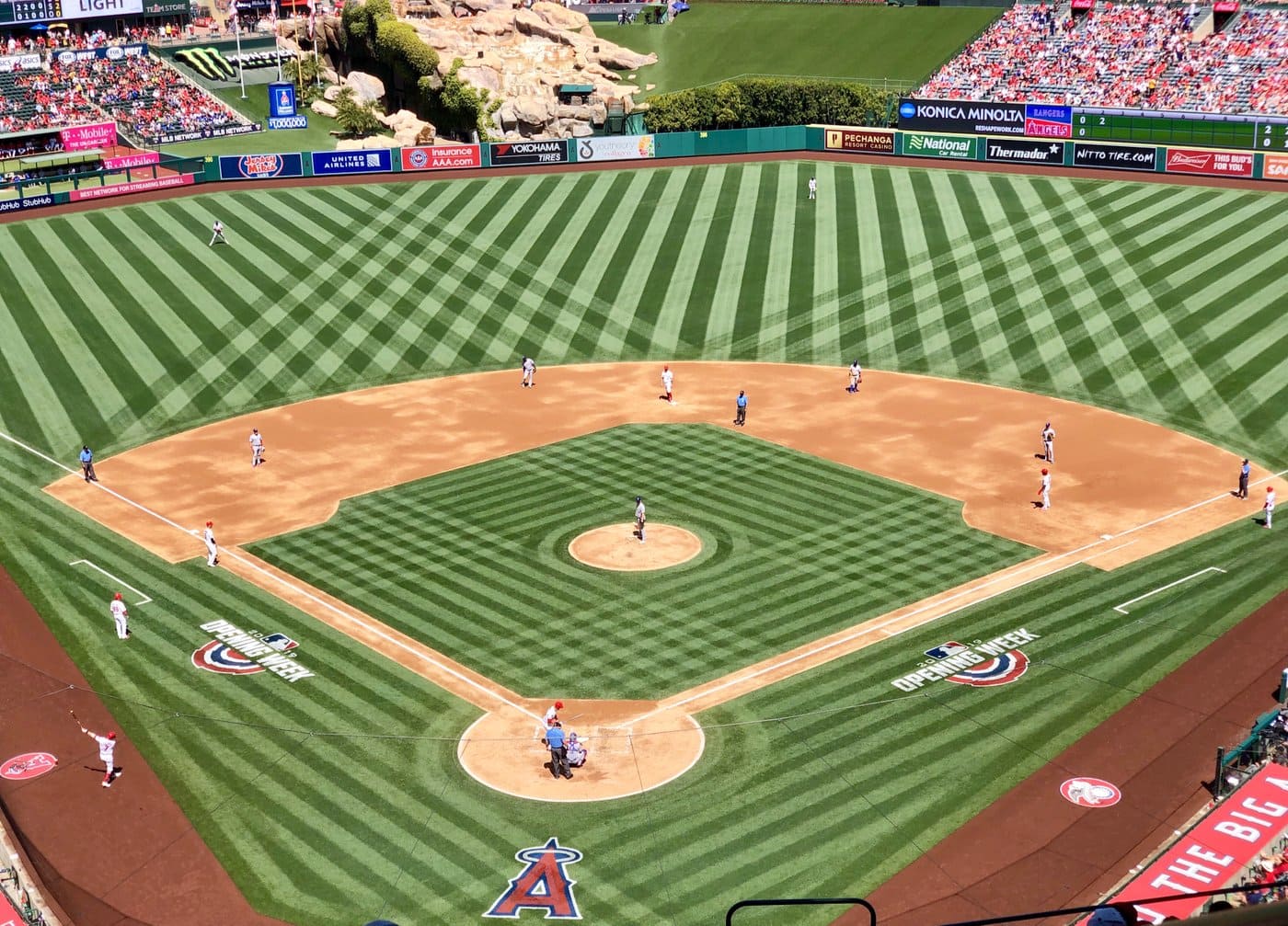 Visual Description:  He was outstanding in his . . . stadium!
NAFIT  =  FAINT,  CDYIE  =  DICEY,  SSHAQU  =  SQUASH,  TLUTEO  =  OUTLET   —   Giving us:  FINDIESQUSOTLE
Clue/Question:  The stadium's groundskeeper loved to talk about his job and was happy to – – –
Answer:  FIELD QUESTIONS
(Another big, punny winner!  Maybe not as challenging as yesterday's Jumble, but definitely a prizewinner.  Almost a "Field of Dreams"!  Good job, guys.
Today's clue words were all seasoned veterans.  No rookies.  But it looks like every one of today's jumbles was just called up from the minors!  No stumpers though.  The answer letter layout was a fantastic fourteen letter jumble.  It probably would've been a bit more cryptic if FAINT and DICEY switched places, as seeing the FI leading it off set the wheels in motion.  The QU also helped.
Fine cartoon of reporters asking the groundskeeper how he does his job.  Must be a pretty slow day if they're reporting on how grass grows.  It looks like Jeff could've given us some kind of bonus, up in the stands, but it can't be made out with my copy.  Fun Jumble.  Be well and do good, friends.)   —   YUR
Images courtesy of Google