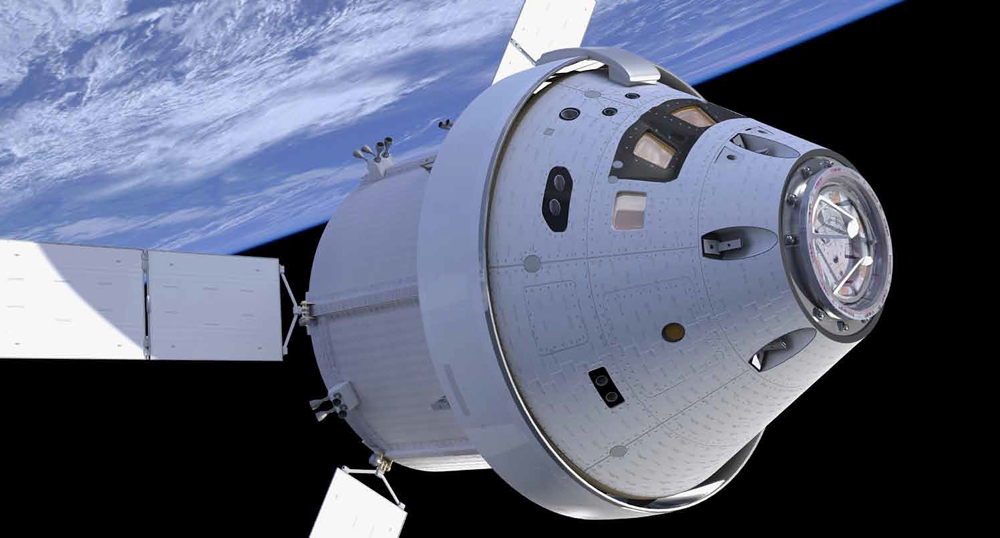 Visual Description:  Lice in the LEM?
RUBYL  =  BURLY,  DYASI  =  DAISY,  TLOCEH  =  CLOTHE,  ULYBBB  =  BUBBLY   —   Giving us:  BRDSCEUB
Clue/Question:  After finding contaminants in the space capsule, the test flight had to be – – –
Answer:  SCRUBBED
(Great pun.  And, a more pleasant synonym for aborted.  Hmm!  I wonder.  Maybe the *right* should come up with their own list of "politically correct" words!  Why should the *left* have all the . . . fun?  I don't normally think of *outrage* as fun, but some people really seem to take pleasure in expressing their *outrage*.  How ridiculous is it that the Betsy Ross thirteen stars – for the original thirteen colonies – flag is now considered a symbol of racism???  I've been saying, for quite a while now, that political correctness is just a *socially accepted* form of censorship, and a very slippery slope.  Can anyone tell me what word was replaced by the word "thug"?  You have the physical capability to say . . . the N-word, but no one can afford to utter the word nowadays, because the word-Nazis will wreak havoc upon you.  It doesn't matter that you are not calling someone an N-word, you just must not speak it out loud.  The actual racists got around not saying the N-word by calling African Americans "thugs".  Now, because of all the callow backlash against the Confederate flag, a number of white supremacist groups, like the Ku Klux Klan and Identity Evropa, have adopted the Betsy Ross flag, to symbolize a time when white men were THE power, and all blacks were slaves.  They got around the banning of the Confederate flag, and if the Betsy Ross flag is ultimately banned they will just move on to another symbol.  Political correctness is nothing but censorship.  It may be well intended, but it is terribly short-sighted, and downright childish.  It's the lazy man's way of avoiding the tough discussions of gender, religion, and race relations . . . and anything else that can generate hate.  I think it's very ironic that those who supported the taking down of Confederate statues argued that those men were *bad*, but the founding fathers – who owned slaves too – were *good*.  And now, the hate groups are big fans of these *good men*.  Banning words and symbols is not the answer.  The answer is understanding each other.  And, that begins with actual, unfettered communication.  "Sticks and stones may break my bones, but words will never hurt me."
On a MUCH lighter note, we have another new clue word today, in "bubbly".  Our old friend, ralis95, will have to add this to his world famous clue word database.  Hoyt is killing it!  Three of the jumbles are coming up as new, with "rubyl" having definitely been used before.  The answer letter layout was a decent eight letter jumble, but the cartoon, and dialog, really set up the answer nicely.
Great cartoon.  It could be modern times, or it could be 50 years ago.  Hard to tell.  All of our launch sites seem to be situated near water.  I suppose there are very practical reasons for this, and some of them being worse case scenarios.  Be well, do good, and don't hate, friends.)   —   YUR
Images courtesy of Google