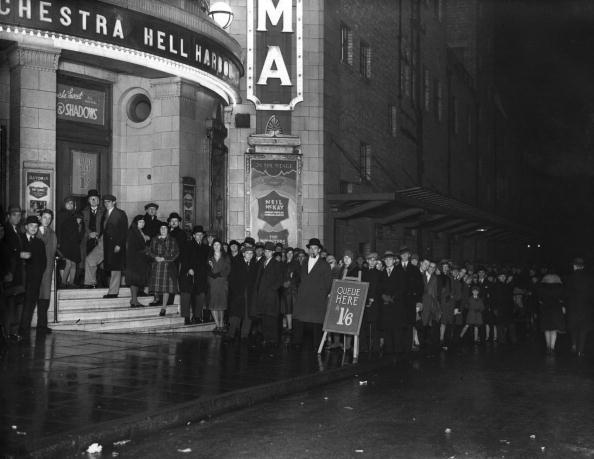 Visual Description:  Leaving The Bijou!
AATRO  =  AORTA,  DLAGN  =  GLAND,  TERYPT  =  PRETTY,  DIORNO  =  INDOOR   —   Giving us:  ATAGLNPREIR
Clue/Question:  King Kong's success in theaters was due to its main character, – – –
Answer:  IN LARGE PART
(Excellent pun!  Kong was definitely the biggest part of the movie.  Well, other than the Empire State Building, that is.  And boy, was he ever a character!  So popular was he that they've remade, and ripped off, the story at least a dozen times!  But the original, as cheesy as it is by today's standards, is still the best.
No new clue words today.  However, all of the jumbles came up as new.  I actually had to back into "aorta" today.  I just wasn't seeing it.  I had a little trouble with "diorno", but just a little.  The answer letter layout was a superior eleven letter jumble.  I can see some of you guys struggling with the final answer.  The phrasing of the clue/question was definitely not of the usual sort.
Great period piece cartoon again!  1933 was the year that my mom was born.  Movies were such a big thing, that people would dress up to go see them.  Great outfits!  And, a super job on the movie poster.  Be well and do good, friends.)   —   YUR
Images courtesy of Google