Visual Description:  The passive pizza partner.
NAOCG  =  CONGA,  ROPFO  =  PROOF,  IOCEOK  =  COOKIE,  TENNYI  =  NINETY   —   Giving us:  COAPOFCIEINET
Clue/Question:  She invested in the pizza parlor because she wanted a – – –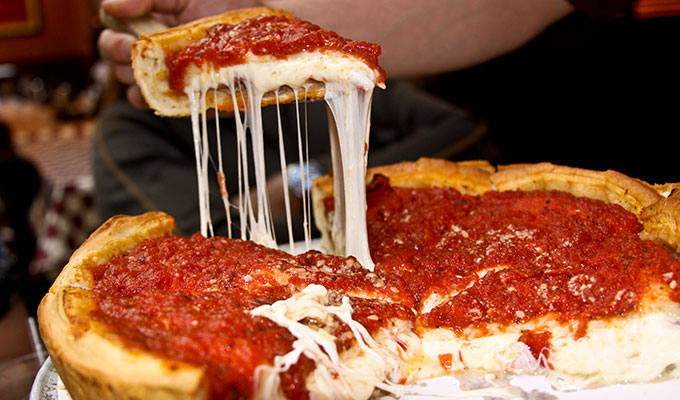 Answer:  PIECE OF THE ACTION
(If they had gone with a couple of different clue words, the answer could have been a SLICE OF THE ACTION.  The idiom is fairly interchangeable.  Sure, PIECE is a little more common.  But, SLICE would have made it a better pizza pun!  Especially for us East coasters, where a SLICE of pizza is much more common than a PIECE of pizza.  Yer Uncle can dish out his share of designated critiques.  Especially in this segment of his comments.  He loves to give a hearty helping of ribbing to the guys.  Between a thin sliver, or wide wedge, of his know-it-all-isms!  But, we can always set aside our differences!
There were no new clue words today.  However, all of the jumbles appear to be new.  The only one that gave me any trouble was "naocg".  Again, maybe because "conga" is not originally an English language word, it took a few extra looks.  The answer letter layout was good, but the word OF kind of stuck out.  And then, the letters of PIECE were mostly wrapped around OF.  From COAINT I was able to figure out ACTION. 
From the cartoon, it looks all like New York style pizza.  I would have figured – with the guys being Midwesterners – that we might have seen some Chicago deep-dish pizza!  I like how the owner/manager has his beard tied, for sanitary reasons.  Those Board of Health people can be real sticklers!  Be well and do good, friends.)   —   YUR
Images courtesy of Google