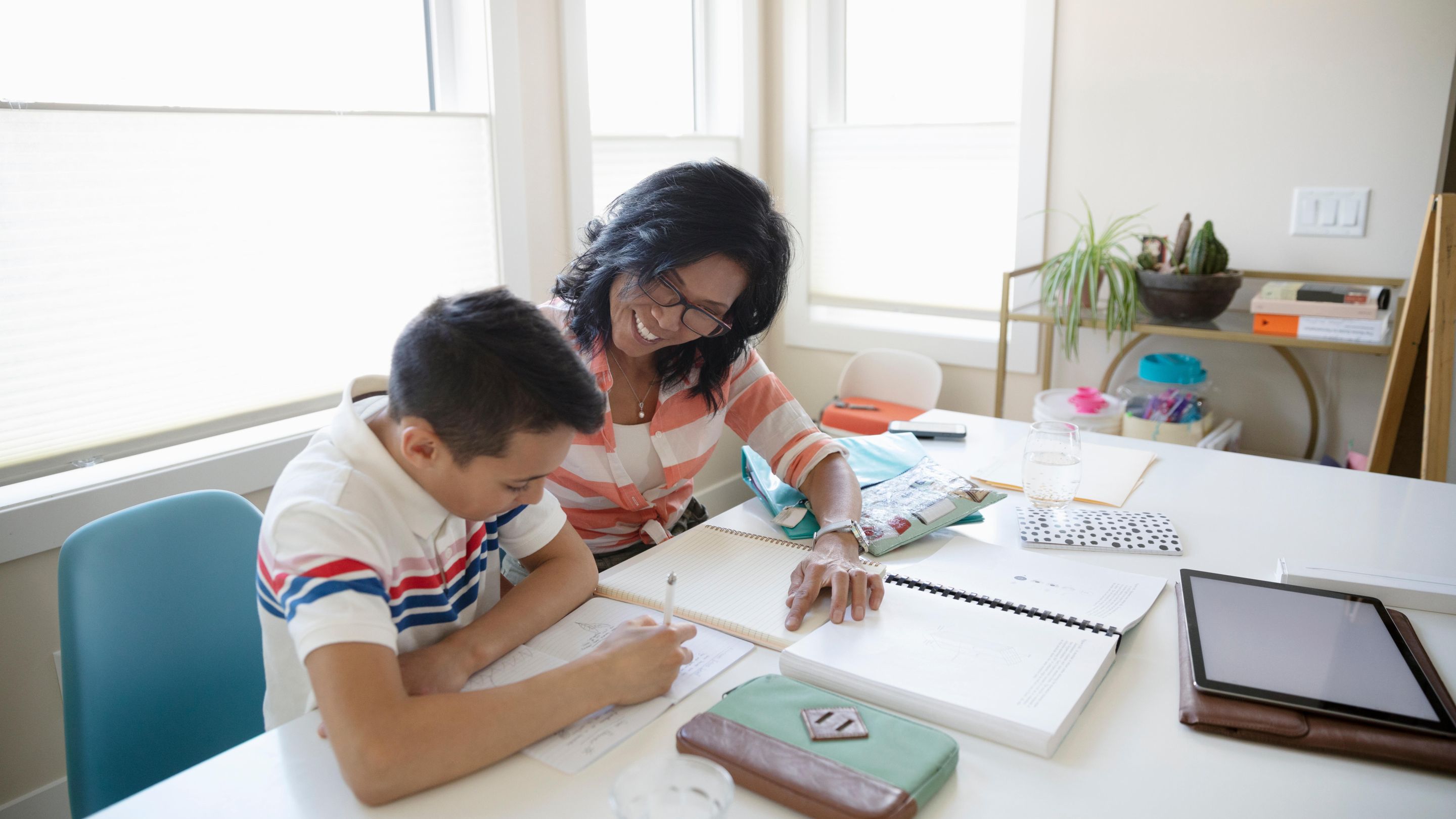 Visual Description:  Coaching the kid.
NRIMO  =  MINOR,  BORUT  =  TURBO,  DENHLA  =  HANDLE,  SVLEIW  =  SWIVEL   —   Giving us:  IORTROHNDSWE
Clue/Question:  Knowing about synonyms makes it easy to clarify things – – –
Answer:  IN OTHER WORDS
(Please be true!  In other words, I love you!  Good pun.  And, whether it's Frank Sinatra or Kaye Ballard, they're lyrics to a great old song.  Fly Me To The Moon, baby.  Daddy digs you the most.  Hanging out at Jilly's with Sammy, Joey and Dino.  Those were the days.  Relevant to this Jumble?  Nah!  But who cares?
No new clue words today.Three of the jumbles are coming up as new, for me.  But we've definitely seen "borut" before.  And, like before, I had trouble with it.  I guess it's because it's really just a partial word.  But everyone knows the word.  The answer letter layout was a twisty twelve letter jumble.  But, for some reason, the answer came to me right away.
Mom and Dad are helping their young teen daughter with her thesis.  She's writing it up on her Pineapple PC.  No trademark infringements!  Be well and do good, friends.)   —   YUR
Images courtesy of Google
Happy birthday, Neil Sedaka!