Visual Description:  Hag on a crag???
SRIHT  =  SHIRT,  SINYO  =  NOISY,  RUPUSE  =  PURSUE,  TUEEAQ  =  EQUATE   —   Giving us:  SHRTNIYPRUEEAE
Clue/Question:  The hiker who always climbed to the summit on her birthday was getting – – –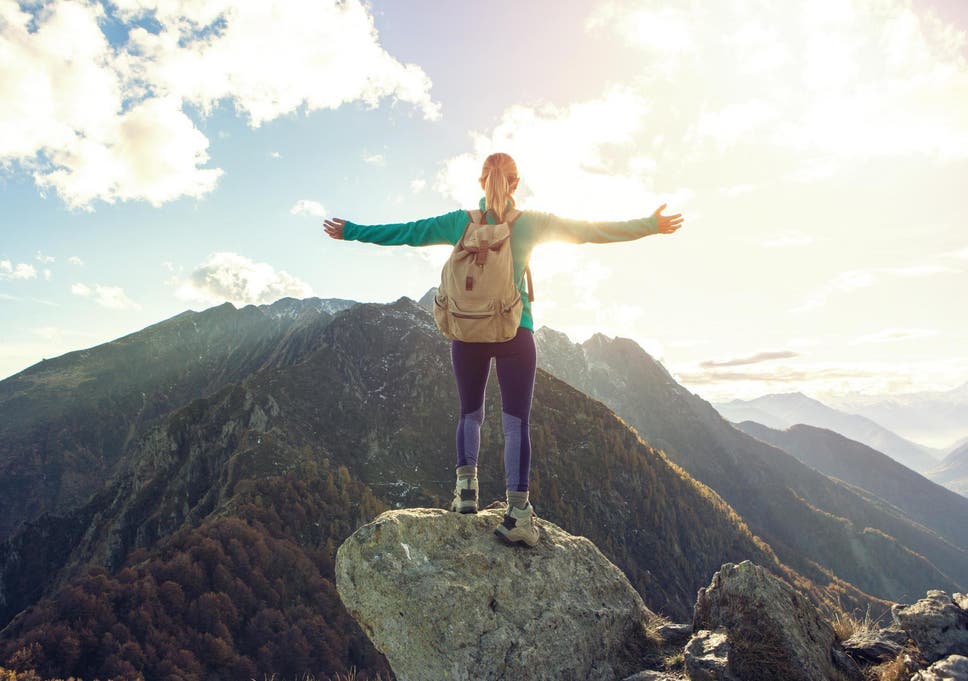 Answer:  UP THERE IN YEARS
(Alright ladies!  Before you all get your knickers in a twist – a great expression from the Limeys – I just did that for the rhyme.  Only on a technical level, she might qualify as a "hag", but she appears to be a pleasant, and vibrant, mature woman.  I can only hope to have that strength and stamina at her age.
I think that Hoyt was pulling our leg a few weeks ago, when he said his friend told him they were running out of Jumble eligible five and six letter *new* words.  And again, it's such a basic and simple word.  They've never used "shirt" before???  Hard to believe, but it's not on the ralis95 clue word database.  It should be after today.  Two of the jumbles appear to be new, with "sinyo" and "rupuse" having definitely been used before.  The answer letter layout was a very impressive fourteen letter jumble.  Surprisingly cryptic for a Monday Jumble.
Very nice mountain hiking cartoon.  I see the old girl is using two walking sticks.  Hey!  Whatever it takes!  She's enjoying the fresh air, the sunshine, and her accomplishment.  Kudos to you, ma'am!  Be well and do good, friends.)   —   YUR
Images courtesy of Google