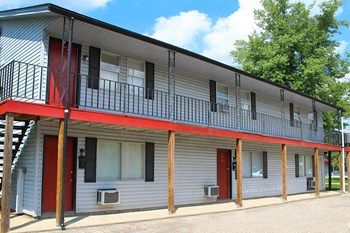 Visual Description:  Sated landlords.
ELABK  =  BLEAK,  GDDEO  =  DODGE,  SOYLGS  =  GLOSSY,  CTTHAA  =  ATTACH   —   Giving us:  LEDOESSYATA
Clue/Question:  With every unit rented, the owners of the apartment building were happy, – – –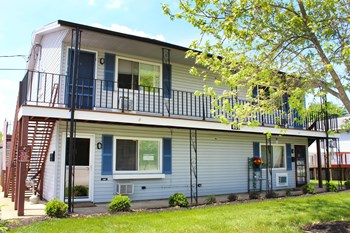 Answer:  TO SAY THE "LEASED"
(Definitely qualifies as a real stinker of a pun!  But, I suppose this stretch of the phrase could have made the solve a little harder for some.  It took me a couple extra seconds.
No new clue words again.  However, all of today's jumbles appear to be new.  No real stumpers for me.  The answer letter layout was an Elysian eleven letter jumble.  Don't mind me, folks.  I just like alliteration.
Decent cartoon of a couple, and their apartment building.  It looks like it's a converted house.  I see a little bird on the corner of the roof.  Be well and do good, friends.)   —   YUR
Images courtesy of Google