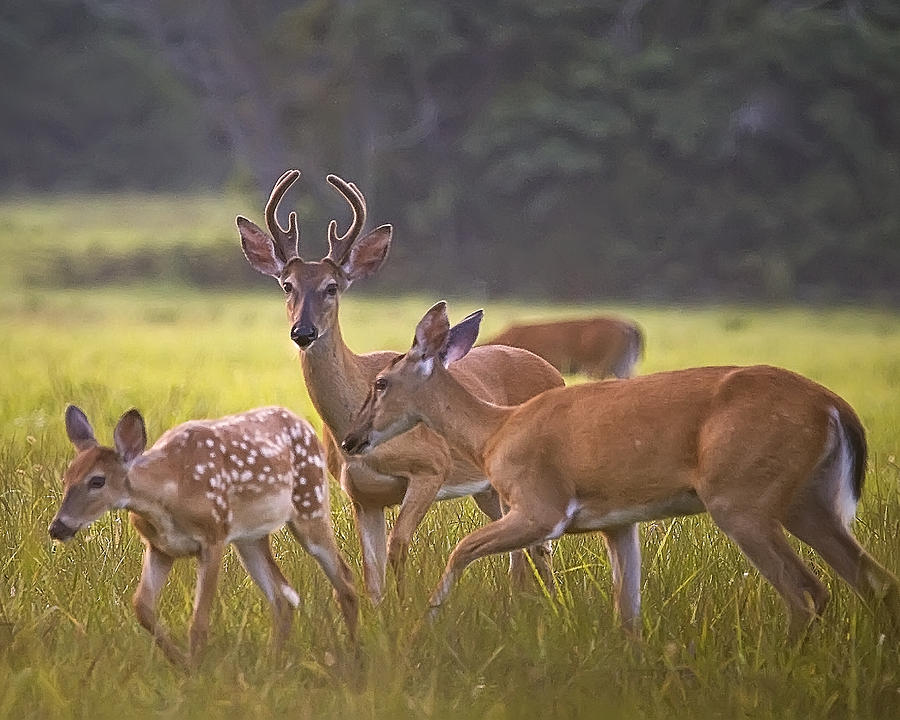 Visual Description:  Like a babe in the woods.
VONWE  =  WOVEN,  SFHER  =  FRESH,  DARPEA  =  PARADE,  LOYESL  =  SOLELY   —   Giving us:  WVNFRHAREOE
Clue/Question:  The deer had a baby, and they just loved to – – –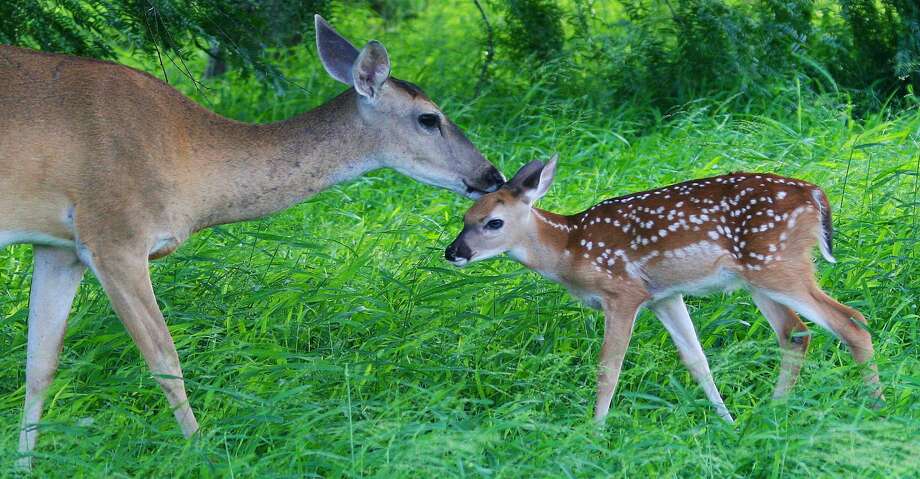 Answer:  FAWN OVER HER
(Awe!  An endearing, stinky pun!  But, all baby dear are adorable, not just the females.  I know Clarice thought that Rudolph was pretty cuu-uute!  That is probably still my favorite Christmas time cartoon.  That, and "A Charlie Brown Christmas".  But, that is more for the great Vince Guaraldi jazz piano pieces than anything else.  I still have the soundtrack on CD, and play it every Christmas season.
It's looking like there are two new clue words today, and for all practical purposes there are.  But, the jumbles are indicating that we have seen one of them before.  The word "woven" does not appear on the world famous ralis95 clue word database, but the jumble "vonwe" is showing up in my Tags, indicating that it has been used before.  It likely appeared in a Sunday Jumble before I worked out the "Oh, ralis95" notification in the Sunday spoiler subject line.  The other new clue word is "solely".  The three other jumbles came up as new.  The answer letter layout made for a nice eleven letter jumble.  Nothing obvious about it.
Cute nature scene cartoon.  Not sure why he gave spots to the adult deer though.  Spots are usually just on the fawns.  At least for white tailed deer.  They lose them as they mature.  No biggie though.  Be well and do good, friends.)   —   YUR
Images courtesy of Google