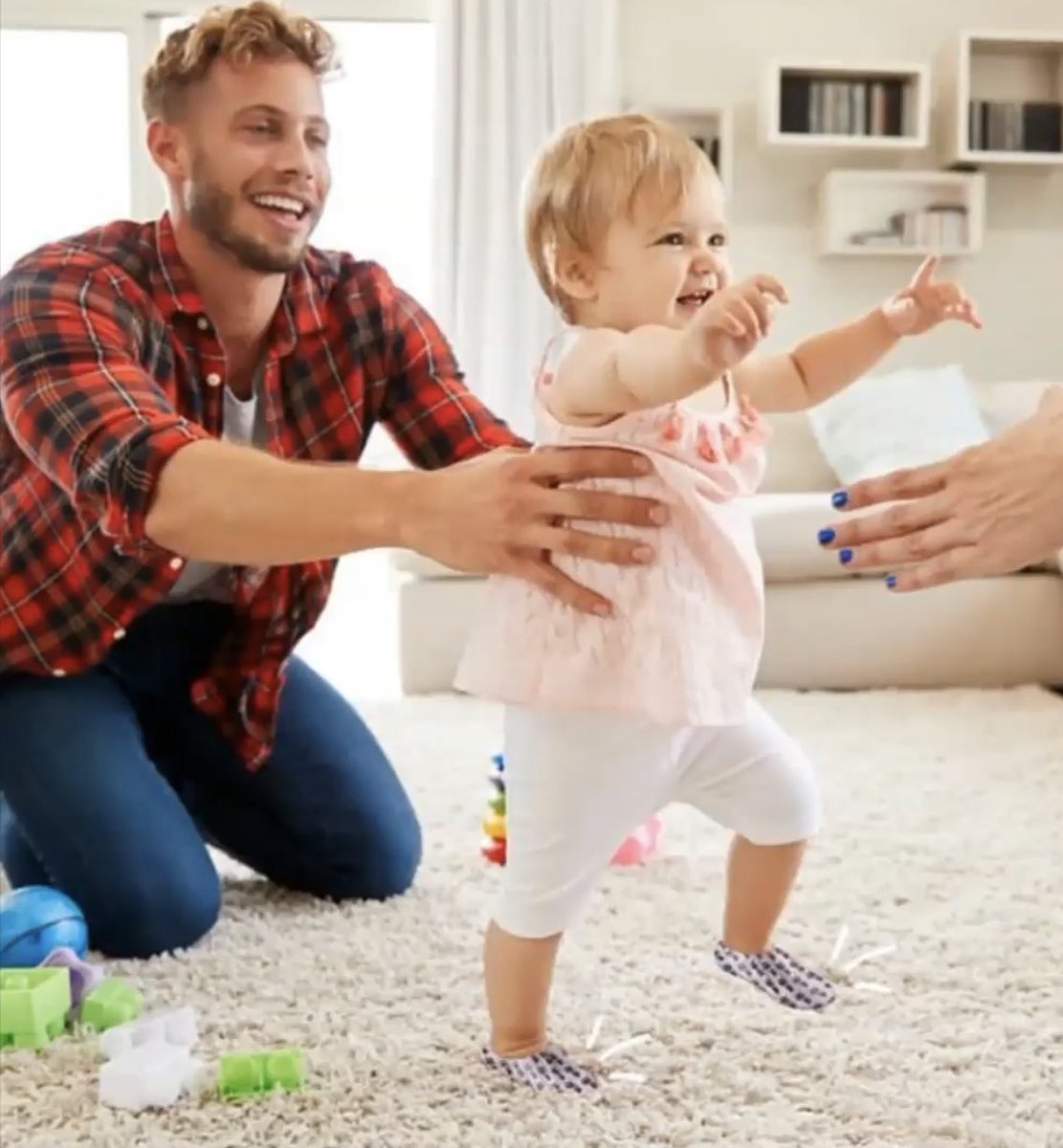 Visual Description:  Precious moments.
LUYRT  =  TRULY,  SELSB  =  BLESS,  WPARSL  =  SPRAWL,  BERROD  =  BORDER   —   Giving us:  TYBSSPABE
Clue/Question:  The process of an infant becoming a toddler involves – – –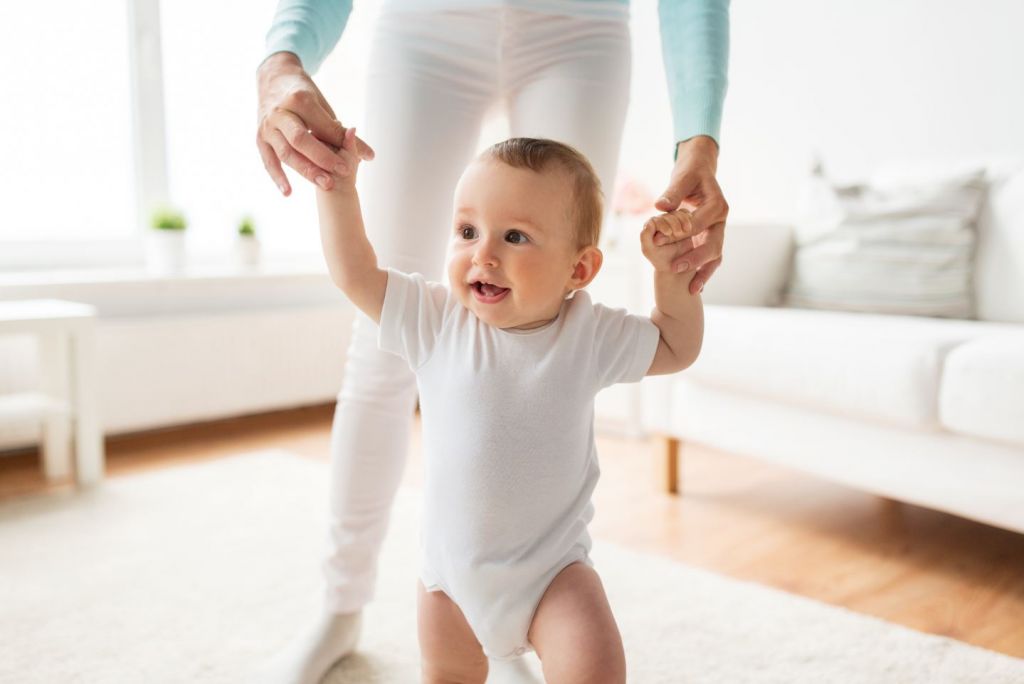 Answer:  BABY STEPS
(Wow!  This truly takes me back about 28 plus years ago!  Raising a baby is truly a joy . . . when you're young, and it's all fresh and new.  When you're much older, like me – and possibly entering your own second childhood –  it looks like more work than I can handle.  I think parenting is better suited to people in their mid to late 20s through their 40s.  After that it's:  that baby's cute, but I'm glad they're not mine!
All of today's clue words were familiar old friends.  Surprisingly, all of the jumbles came up as new for me.  No stumpers for me though.  The answer letter layout was a fine nine letter jumble.  It was fairly cryptic.
Great cartoon of a nice young couple with their baby girl.  She looks to be one well fed baby!  But, that's how we like them.  A well fed baby is generally a healthier, and more contented baby.  I like her wobbly, unsure little legs!  What's that thing behind the rings though, under the guy's arm?  Is it something for the baby?  Hmm.  Be well and do good, friends.)   —   YUR
Images courtesy of Google