Visual Description:  Romanian royalty reception.
UNYTT  =  NUTTY,  CUORC  =  OCCUR,  SCMOUT  =  CUSTOM,  VENNEU  =  UNEVEN   —   Giving us:  UTTOCCSOUNN
Clue/Question:  To determine the number of noblemen in attendance, they needed to – – –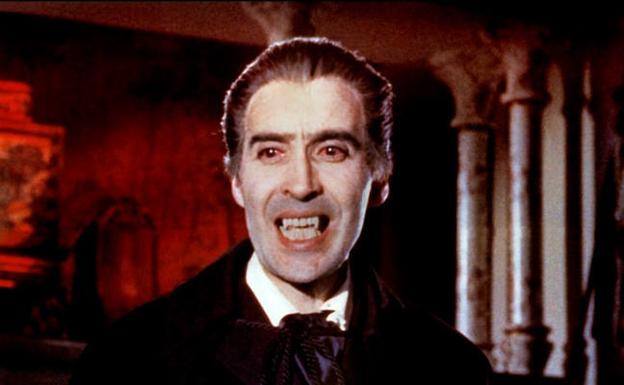 Answer:  COUNT THE COUNTS
(Bloody Marys for the house!  Maybe some Sangria, as well?  A lot of these Eastern Europeans have kind of a shady reputation!  No offense to any of my readers.  I wonder if Vladimir Putin drinks blood?  He's a pretty sinister dude, ya know!  He was a big muckety-muck in the KGB before entering politics.  So, he's always got dirt on his rivals, and he knows how to manipulate certain people.
We've seen all of today's clue words before.  However, all of the jumbles are coming up as new, for me.  I struggled some in getting "custom".  Writing out the letters in alphabetical order seemed to help me in getting it.  The answer letter layout was an energetic eleven letter jumble.  Fairly cryptic, but seeing the OUN accelerated the count down for me!
Cute cartoon of the noblemen get together.  Jeff is taking some liberties with the period clothing, as the story of Count Dracula takes place in the 1890s, but Vampires are supposed to be eternal.  So, maybe these are various noblemen he's met . . . through the ages.  But it looks like he's already started a body count!  Fun Saturday Jumble!  Be well and do good, friends.)   —   YUR
Images courtesy of Google