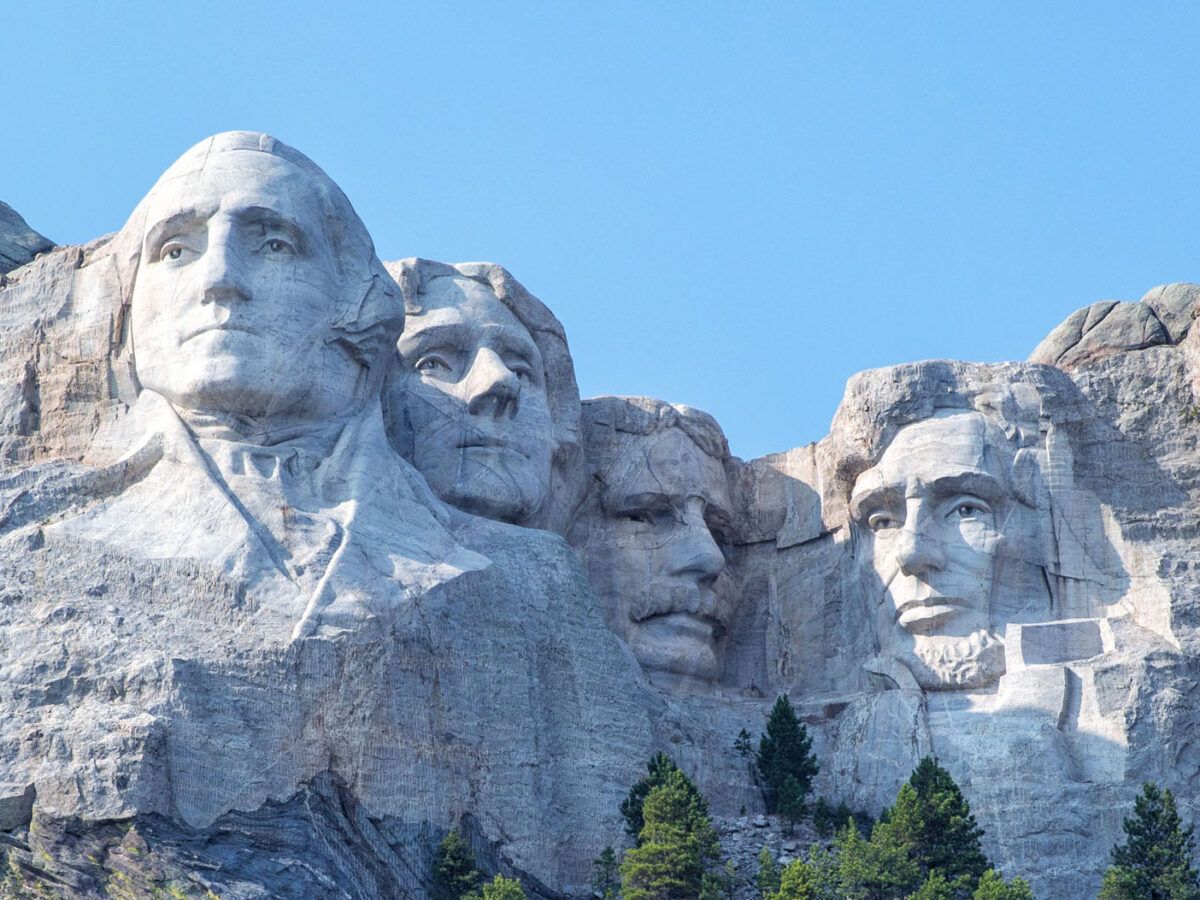 Visual Description:  Badlands breeze.
EVAWE  =  WEAVE,  DBUYD  =  BUDDY,  SCIMOA  =  MOSAIC,  NHOCOH  =  HONCHO   —   Giving us:  WEDDSAINH
Clue/Question:  On the breezy day, Mount Rushmore's Presidents were experiencing – – –
Answer:  HEADWINDS
(A blast of fresh air, on a very familiar theme!  We've seen a number of Mount Rushmore Jumbles in the past, but I think this is the first one with today's punchline.  I'm wondering if we need a Constitutional amendment to keep Mount Rushmore at the current four Presidents.  Who could possibly imagine the hubris of a sitting President musing about joining George, Tom, Teddy and Abe?  We were all living in Bizarro-Land when 45 suggested that.  Where was his mind?  Thank the stars that that is over.
All of today's clue words have been used before, although it's been a while since we've seen "mosaic".  Surprisingly, all of today's jumbles appear to be new.  None of them caused me to stumble though.  The answer letter layout was a nifty nine letter jumble.  I thought it gave nothing away.
Classic Mount Rushmore cartoon, with a refreshing little twist.  I don't think we've ever seen these windy conditions at the national park before.  Fun Jumble.  Be well and do good, friends.)   —   YUR
Images courtesy of Google