Visual Description:  Too cute . . . for two!
CLUEKB  =  BUCKLE,  SCTTHI  =  STITCH,  EEEDCX  =  EXCEED,  TINKET  =  KITTEN,  SLFEUU  =  USEFUL,  RZHADA  =  HAZARD   —   Giving us:  KLSTIEEEKINUFLHAR
Clue/Question:  The boy and his dad both enjoyed bright, clear days.  It was – – –
Pre-Answer:  Four Words  (4-letters)  (6-letters)  (4-letters)  "(3-letters)"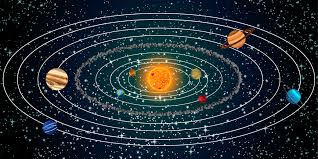 Answer:  LIKE FATHER, LIKE "SUN"
(Great little Father's Day, and first full day of Summer, pun!  When you're a father – or mother – your world revolves around your son, and/or daughter.  Humans are naturally heliocentric.  It took more than a millennium and half for the Catholic church to accept it, but they eventually . . . came around.
Thankfully, we have no new clue words today!  Happy Father's Day to ralis95 though!  Five of the jumbles are coming up as new, but we've definitely seen "tinket" before.  No real stumpers, for me.  The answer letter layout was a very impressive seventeen letter jumble.  Nothing obvious about it.  The answer layout slots and the punctuation were the big clues for me.
I do believe we've seen this park before!  We've seen this clock tower in the last week or so.  You can clearly see the sun in the sky.  And, a real heart-warming way the dad and son are looking at each other.  A great Father's Day Jumble!  Thanks, guys!  Be well and do good, friends.)   —   YUR
Images courtesy of Google