Visual Description:  Not . . . the comfy chair!
ZAAEM  =  AMAZE,  RWDOC  =  CROWD,  TLUFAN  =  FLAUNT,  GOIBOE  =  BOOGIE   —   Giving us:  MZCROFNTOOE
Clue/Question:  The psychiatrist's new plush furniture helped to create a – – –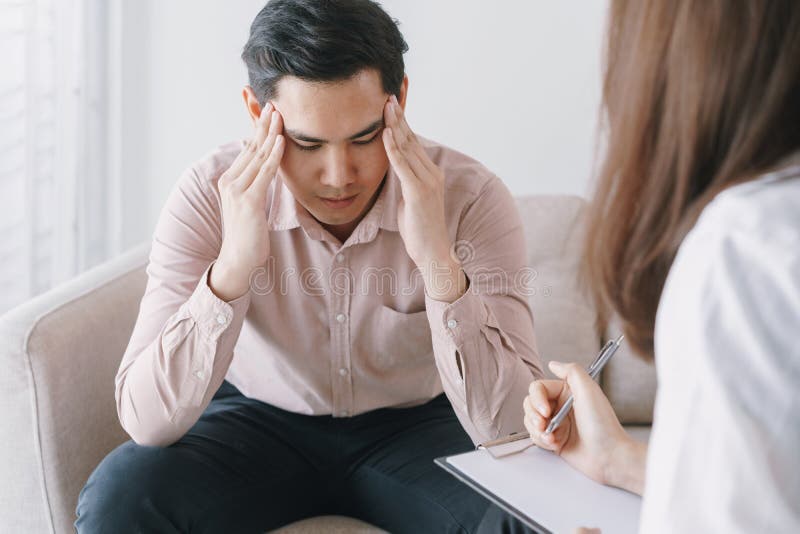 Answer:  COMFORT ZONE
(Not a particularly stinky pun.  I suppose, like anything else, it has its place.  What would it take to make you feel more content, happier and more satisfied?  A cushy chair, perhaps?  Maybe now our patient will open up a little more.  They can't all be winners, folks.
I'm seeing yet another new clue word today, in "boogie"!  Now, this IS a six letter word, so perhaps we've seen it in a previous Sunday Jumble.  All I know is that it is not on the current version of the world famous rali95 clue word database.  Three of today's jumbles are coming up as new, but we've definitely seen "zaaem" in the past.  The answer letter layout was a great eleven letter jumble.  The clue/question just set the whole thing up perfectly.
Nice cartoon of a guy at his shrink's office.  It looks like that chair could accommodate someone twice his size.  Even hefty folks get the blues.  They're not all jolly fat men . . . and women.  Be well and do good, friends.)   —   YUR
Images courtesy of Google