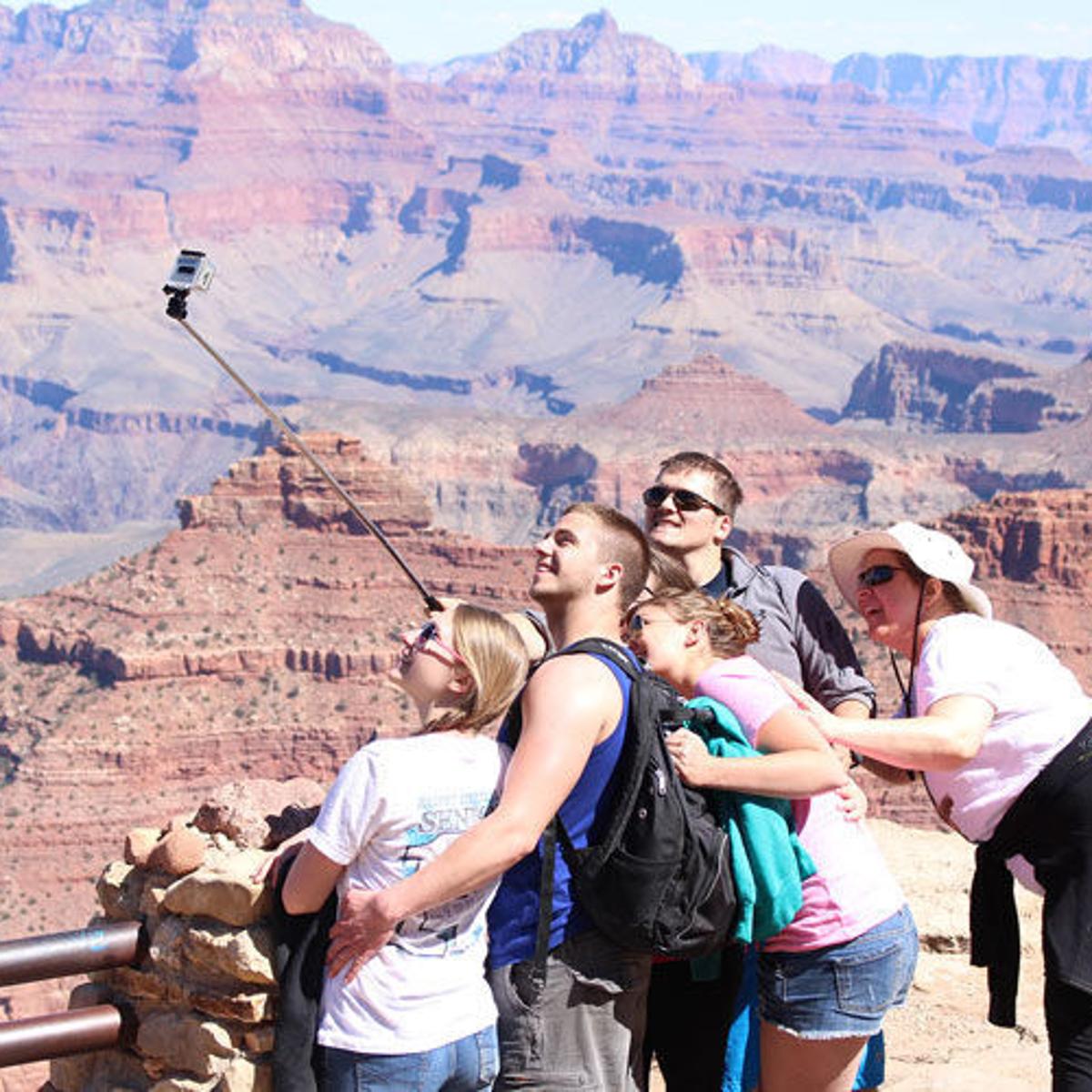 Visual Description:  Classic family vacation spot.
RSEDS  =  DRESS,  SNUWG  =  SWUNG,  LWDIME  =  MILDEW,  THYACC  =  CATCHY   —   Giving us:  DRNGMIEAT
Clue/Question:  When they visited Arizona's famous canyon, the family had a – – –
Answer:  GRAND TIME
(Yes, it's Monday, folks!  We've got to e a s e into the work week.  A lot of us are still a little groggy from the weekend.  With football games and election results, etc., I'm sure it was an emotional weekend all around.  Be thankful that the guys took it easy on us this morning.
All of today's clue words are familiar old friends, yet they all came with brand new jumbles!  Unlike yesterday, I ripped right through them without hesitation.  The answer letter layout was a fine nine letter jumble.  It wasn't obvious, but, for me at least, the final answer was.  It was another one of those omission things.  You know, you almost never hear American kids say:  We had a grand time!  For them everything is:  So fun!
Fantastic drawing of a family visiting the Grand Canyon.  Everybody seems to be appropriately dressed for the occasion.  And, it looks like they're staying properly hydrated.  And, most importantly, no one is standing too close to the rim!  Be well and do good, friends.)   —   YUR
Images courtesy of Google