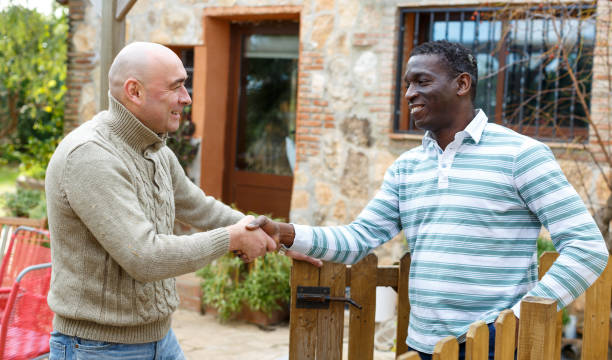 Visual Description:  Welcoming committee.
PGROEH  =  GOPHER,  NMWNIO  =  MINNOW,  RAFDIT  =  ADRIFT,  NLCAEG  =  GLANCE,  RIMFAF  =  AFFIRM,  SNREUU  =  UNSURE   —   Giving us:  GHOWAITGNEFIMUSR
Clue/Question:  They brought over firewood to the couple who had just moved in as a – – –
Pre-Answer:  Two Words  (12-letters)  (4-letters)
Answer:  HOUSEWARMING GIFT
("Oh there's no place like home for the holidays!"  And there's nothing better than a warm home.  Is there?  Especially, when: "baby it's cold outside."  It's always nice when new neighbors are greeted by friendly old neighbors.   And wood for the fireplace is a great way to make a first impression.
Again, we have seen all of these clue words before.  However, five of the jumbles are coming up as new.  Only "pgroeh" has definitely been used before.  None of them stumped me though.  The answer letter layout was a spectacular sixteen letter jumble!  Spectacularly cryptic too!  But, traditionally, receive housewarming gifts from . . . somebody, when they move into a new home.
Nice, homey Jumble cartoon, with the new couple – and their dog – being welcomed by the established couple, to the neighborhood.  It seems to be seasonally appropriate too. At least if you're a northerner.  A wonderful 2023 New Year's Day Jumble!  Be well and do good, friends.)   —   YUR
Image courtesy of Google