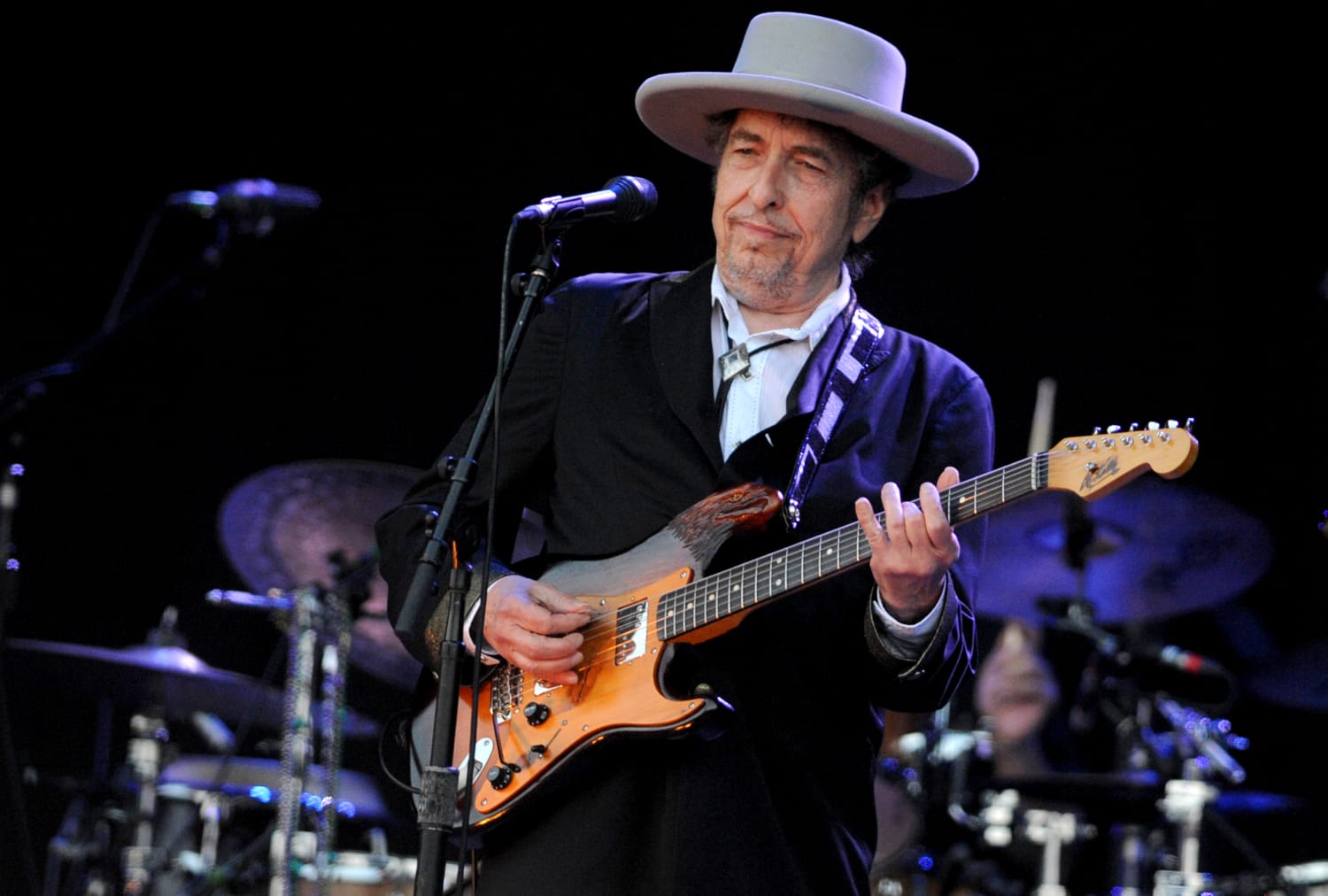 Visual Description:  Ramblin' Jack Elliott's protegé.
GUHLA  =  LAUGH,  CDYIE  =  DICEY,  MCTMIO  =  COMMIT,  RIPLSA  =  SPIRAL   —   Giving us:  LAHDCECOMSPI
Clue/Question:  Bob Dylan was able to write more than 600 songs because he was – – –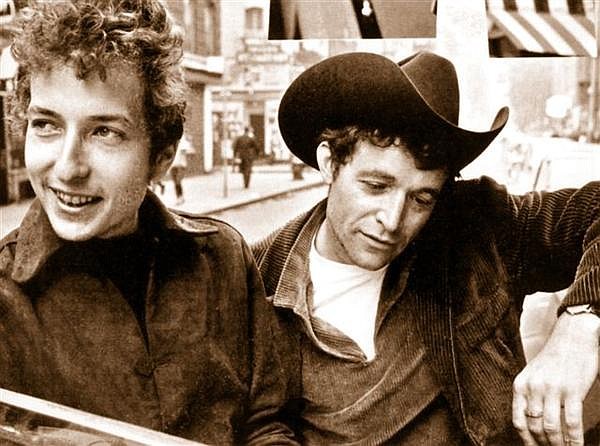 Answer:  ACCOMPLISHED
(Not really much of a Jumble pun.  More just a statement of fact.  Maybe a little redundant?  Whatever, it didn't even raise a mild chuckle.  Dylan has certainly been doing it a long time though.  He's been performing for more than 60 years.  I remember when he pissed off the folk purists by switching to electric guitar.  Well, they shoulda known . . . "The Times They Are a-Changin'"!
All of the clue words are members of the ralis95 clue word database.  Two of the jumbles are coming up as new for me, but we've definitely seen both "cdyie" and "mctmio" in previous Jumbles.  No stumpers today.  The answer letter layout was a tremendous twelve letter jumble.  Despite its crypticness, I was able to come up with the final answer immediately.  Maybe the COM part clued me in.
Fine cartoon of Jeff and his hero Jeff Tweedy, and some woman, at a Bob Dylan concert.  It's definitely not Kathy, and there doesn't seem to be any women in Wilco, so maybe it's Jeff Tweedy's wife?  Or, maybe another band that Jeff follows.  Maybe Jeff is a fan of The Lounge Kittens.  We'll never know!  Be well and do good, friends.)   —   YUR
Images courtesy of Google