Visual Description:  Loser losing to a pool shark.
SOKKI  =  KIOSK,  PTZOA  =  TOPAZ,  MEFLUB  =  FUMBLE,  CYOTNO  =  TYCOON   —   Giving us:  KOTOPFUETCO
Clue/Question:  The pool player bet he would win, but after missing the shot, he would be – – –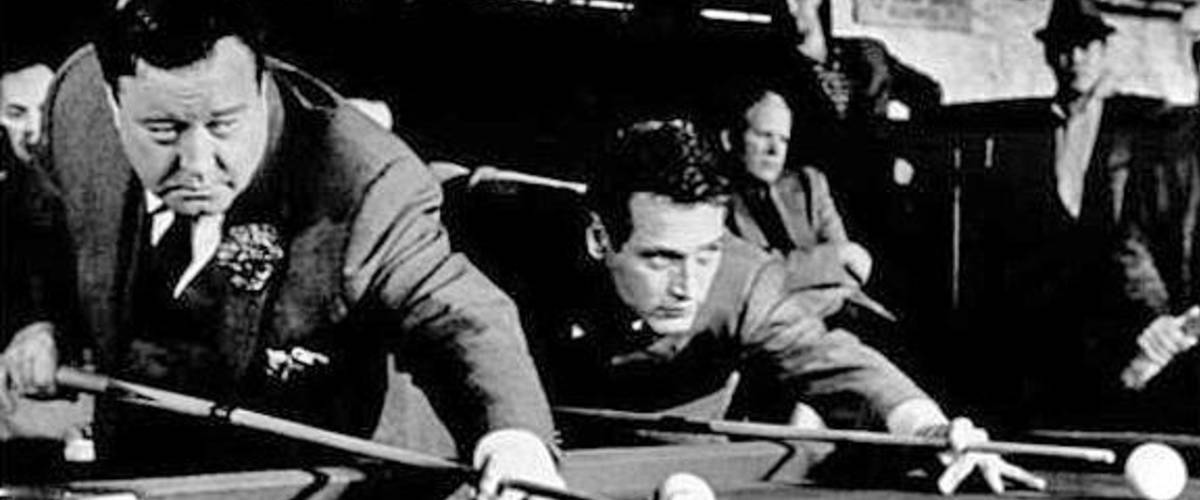 Answer:  OUT OF POCKET
(Okay, I get it.  But, I don't particularly like it.  Sure, this is pocket billiards.  Missing the shot means the ball was not IN the pocket.  And, since he lost, he has to PAY . . . out of pocket.  But, it doesn't mean that he would BE out of pocket.  The phrase doesn't mean "broke", or anything.  It just means that's how he'd have to pay.  Pool sharks don't take personal checks, or IOUs!  That one – erroneous – word in the clue/question kind of spoiled the gag, for me.  Moving on.
No new clue words today.  Two of the jumbles appear to be new, but we've certainly seen "sokki" and "meflub" before.  I still love "meflub" though!  It sounds like when Tarzan, or Tonto, has to explain a mistake they made.  The answer letter layout was an elegant eleven letter jumble.  Not obvious, at all.
Really fun cartoon though.  The guy definitely looks like a sad sack.  The woman was likely a hustler.  Either way he is out of luck!  Be well and do good, friends.)   —   YUR
Images courtesy of Google