Visual Description:  Grudge match!
PGORN  =  PRONG,  PEGIR  =  GRIPE,  PROEHG  =  GOPHER,  ITVNEI  =  INVITE   —   Giving us:  PNGRGPII
Clue/Question:  The arm wrestling match held everyone's attention because it was – – –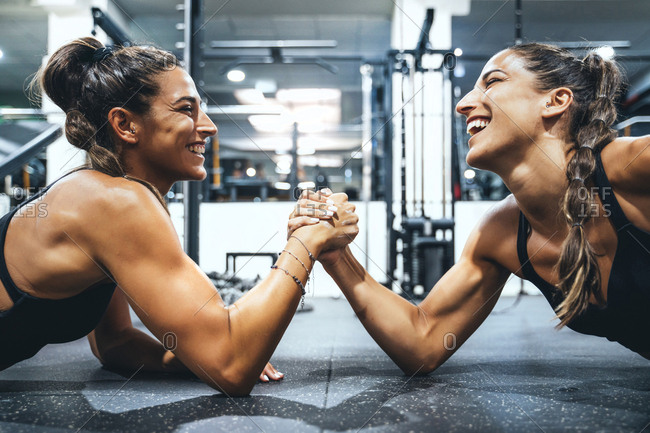 Answer:  GRIPPING
(Apparently . . . squeezing your opponent's hand is – somehow – considered cheating!  I never possessed great arm strength, but I did – past tense – have strong hands.  One guy, who was stronger than me, said I was "cheating" by squeezing his hand so hard.  I always figured:  All's fair!  Does anyone know if it's actually some kind of foul???
No new clue words today!  However, all of the jumbles came up as new, for me.  A little strange seeing three jumbles starting with P.  But, I was able to get all of the clue words immediately this morning.  The answer letter layout was a great eight letter jumble.  But, I thought the final answer was far from intriguing.
Fun arm wrestling cartoon.  It looks like "Stick" is holding his own!  Came a time when I was called a "Stick".  More of a "Chunk", as I got older.  I'm kind of in between now.  Be well and do good, friends.)   —   YUR
Images courtesy of Google