Visual Description:  Opportunity knocking.
IRROG  =  RIGOR,  OOTRB  =  ROBOT,  OTREES  =  STEREO,  SOMCTA  =  MASCOT   —   Giving us:  RIRTEESOT
Clue/Question:  They bought the run-down corner market and planned to – – –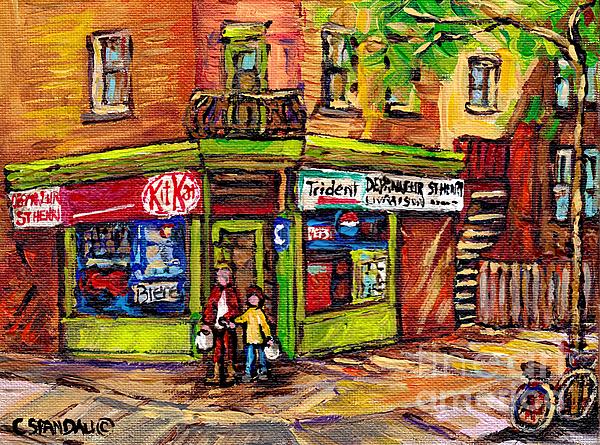 Answer:  RESTORE IT
(Oh.  Well this is definitely a groaner of a stinky pun!  I can't blame the language elitist for giving this a thumbs down.  I guess they could have gone with a hyphen, and quotation marks around store, but that might have made solving this even easier than it was.
We have definitely seen all of these clue words before.  Three of the jumbles came up as new, but we've seen "irrog" sometime before.  It took me a couple of looks to see "mascot" for some reason.  The answer letter layout was a fine nine letter jumble.  Nothing obvious about it.
Fine cartoon of a couple looking at a corner store.  What do you think; do they keep the name "Martha's Market", or try to come up with something fresh?  Be well and do good, friends.)   —   YUR
PS.  I donated blood yesterday!  It's been nearly three years for me, but lifetime I must be around 12 gallons.  It felt good, especially knowing that the need is great right now.  If you're physically able, and Coronavirus symptom free, please strongly consider donating blood.  It's quick and relatively painless, and we've all got to do our part.   —   YUR
Images courtesy of Google and Fine Art America