Visual Description:  Borrowing for a bash.
SIPEMO  =  IMPOSE,  SCAREO  =  COARSE,  GRAOFE  =  FORAGE,  SITUHA  =  HIATUS,  ONTARU  =  OUTRAN,  SFEEDU  =  DEFUSE   —   Giving us:  PECRSFOEHSRADS
Clue/Question:  He got an advance on his credit card at the ATM because he was – – –
Pre-Answer:  Three Words  (7-letters)  (3-letters)  (4-letters)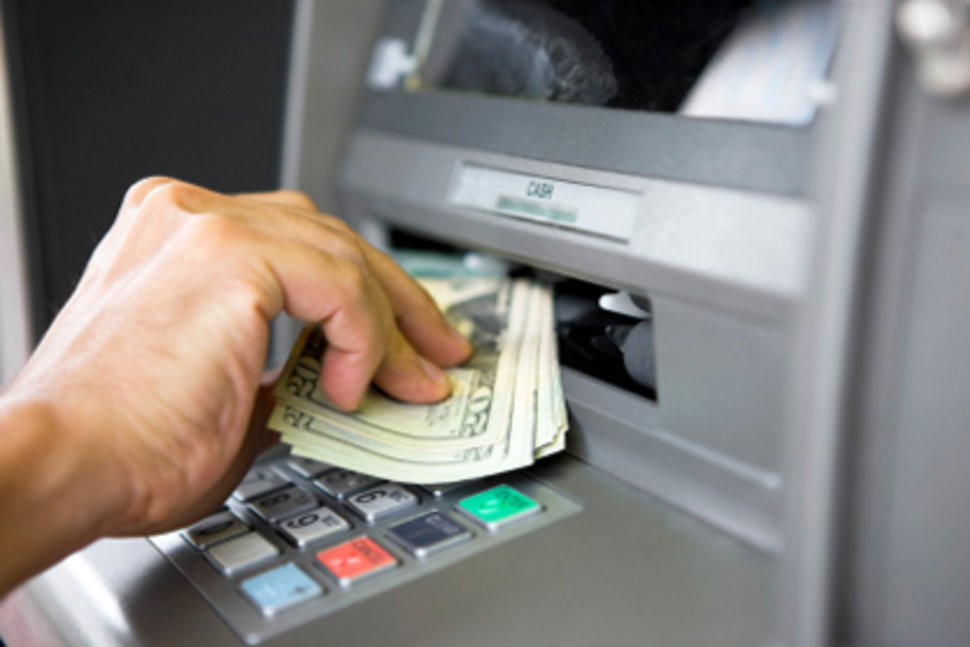 Answer:  PRESSED FOR CASH
(Not really the strongest of puns, but I get it.  There are – obviously – buttons on an ATM.  And ANY time you use an ATM, whether you're accessing a bank account balance or a credit card, you've got to PRESS a button – or the screen – FOR CASH.  Maybe, they'll come up with an ATM that we can access with our cell phones, in the not too distant future.  But, for now, we are stuck with physically pressing buttons on a – filthy? – machine that hundreds of other people use every day.  Someone remind me to start carrying disinfectant wipes in my car!
It is looking like Hoyt has given us another new clue word today!  I'm not seeing "outran" on the world famous ralis95 clue word database.  And, maybe not by chance, I thought "ontaru" was one of the tougher jumbles.  I also found "situha" fairly challenging, but we have seen that jumble before.  We've also seen "sipemo" before.  The other four are new.  The answer letter layout was a challenging fourteen letter jumble.  Nothing obvious about it.  I think most of us knew right away that the middle word was going to be FOR, and from there the rest fell into place.
Nice cartoon of Jeff and one of his buddies.  I'm pretty sure this is someone we've seen before.  He looks familiar.  Be well and do good, friends.)   —   YUR
Images courtesy of Google