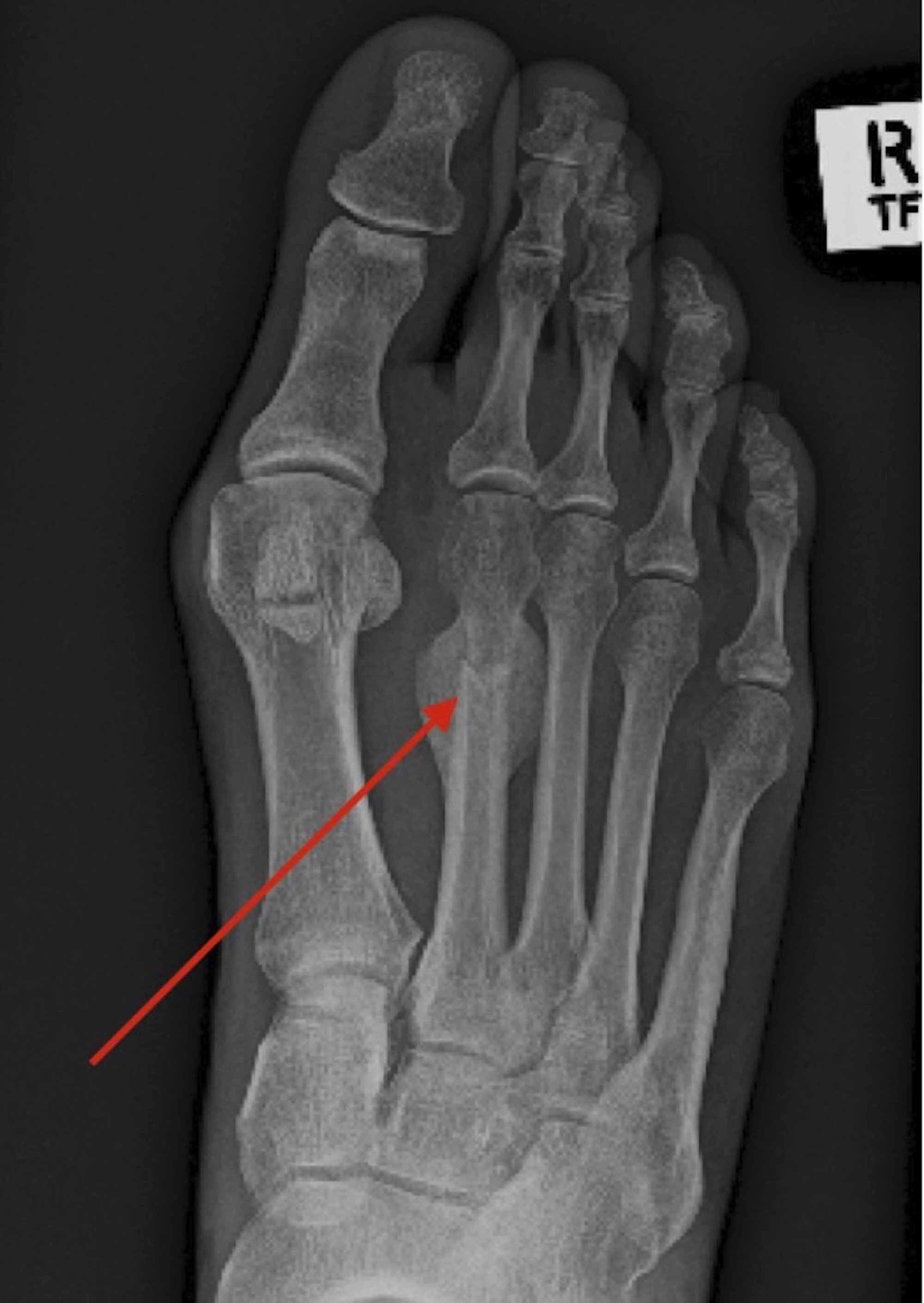 Visual Description:  Metatarsal memo?
COSUR  =  SCOUR,  PETOM  =  TEMPO,  FCEETF  =  EFFECT,  NOTBEN  =  BONNET   —   Giving us:  SOTOEFONT
Clue/Question:  The Podiatrist was looking at the X-ray results and making some – – –
Answer:  FOOTNOTES
(A very stinky pun!  Feet can certainly be stinky, but I think this pun might even be stinkier.  Well, not stinkier than either my brother's, or my nephew's, feet when they were teens, but still pretty stinky.
All of today's clue words are familiar old friends.  Ralis95 is really catching a break lately.  Three of the jumbles are coming up as new, but we've definitely seen " fceetf" before.  I thought "petom" was an excellent jumble.  I got a little lazy, and backed into it today.  The answer letter layout was another fine nine letter jumble.  I was able to see the final answer with only seven letters, as it was pretty obvious where this gag was going.
Great cartoon of a patient at a Podiatrist's office.  I know well the pain of busted up lower extremities!  I've never busted any bones in my foot though.  Be well and do good, friends.)   —   YUR
Images courtesy of Google