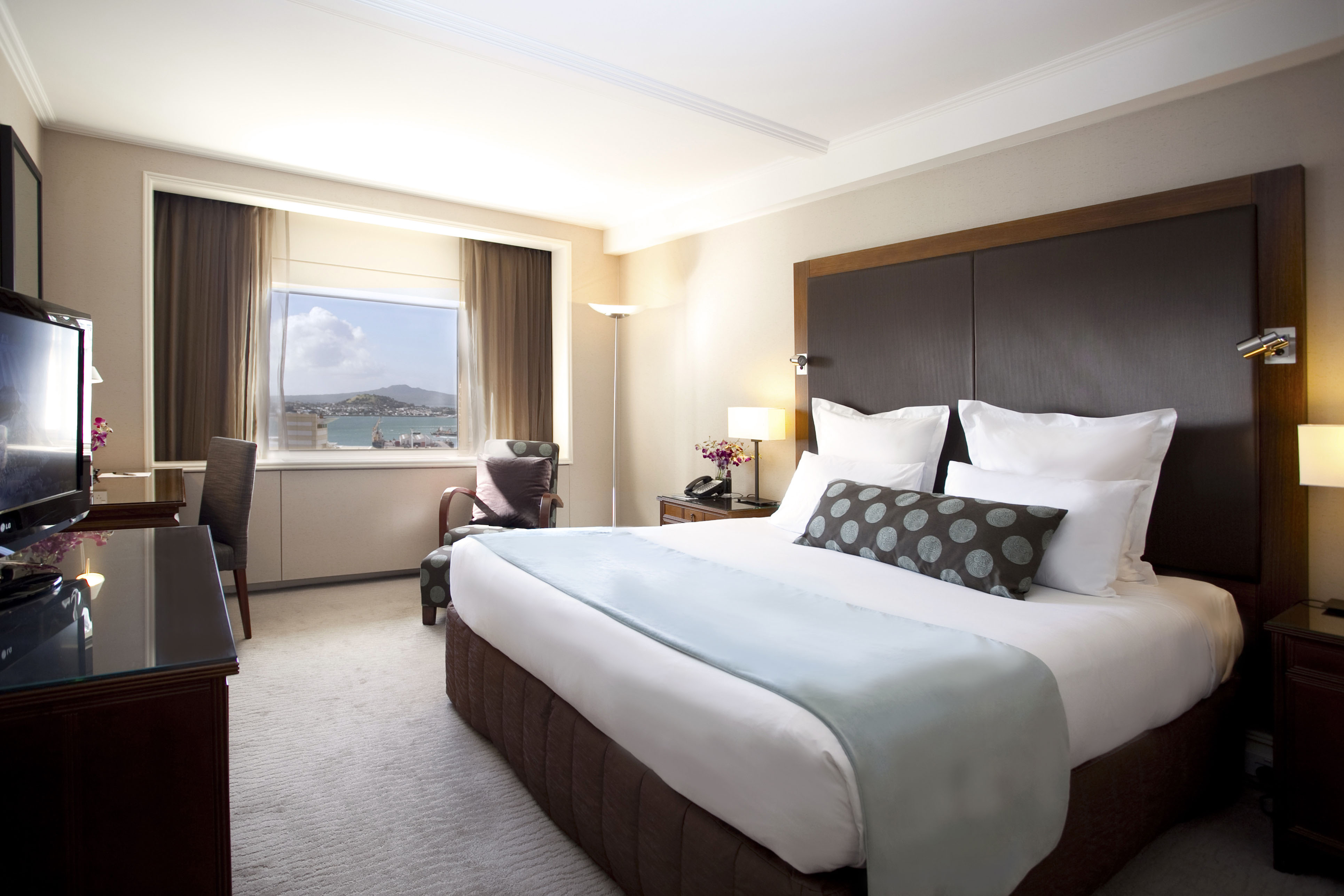 Visual Description:  The suite life?
LOPIS  =  SPOIL,  NONOI  =  ONION,  IRRRMO  =  MIRROR,  GUTHAT  =  TAUGHT   —   Giving us:  SOLOIOMROTAGT
Clue/Question:  The retired doctor bought a hotel and became a – – –
Answer:  "ROOM–ATOLOGIST"
(Oh, yeah!  That one is ripe!  But of course, I like it!  The stinkier pun, the better.  I probably should see a rheumatologist.  My trigger finger has been coming back, on my right hand.  The cortisone shot only lasts so long.  It's still not as bad as before the shot, but it's getting there.  And, in the morning my left hand has some similar stiffness.  My back, which had responded nicely to the PT, has been giving me some new trouble.  Not as bad as back in March and April, but it is calling to me.  Hey!  Old man!  Who do you think you're fooling?  Aah!
Nothing new, on the clue word frontier today.  Three of the jumbles appear to be new, but we have definitely seen "irrrmo" sometime in the past.  The jumbles were good, but none of them tripped me up.  The answer letter layout was a splendid, 13-letter jumble.  I did not pick up on "joints" and "joint" at first, in the doc's dialog.  But, I was thinking some kind of ologist.  As I was was mentally checking off those letters, I remembered the quotation marks, and started putting it all together.
Exceptional cartoon of a hotel room!  I got the feel that that was exactly what I was looking at, right from the get go.  I could not find a comparable photo, of a hotel room and bathroom, on Google.  The one in the middle was the best I could find.  Plenty of just the room, or just the bathroom.  And, some hotel rooms that had these goofy glass partitioned bathrooms.  Who wants to see into the bathroom from your hotel room???  Where is the sense of privacy with that kind of setup?  Yeesh.  All in all a superlative Jumble.  Be well and do good, friends.)   —   YUR
Images courtesy of Google