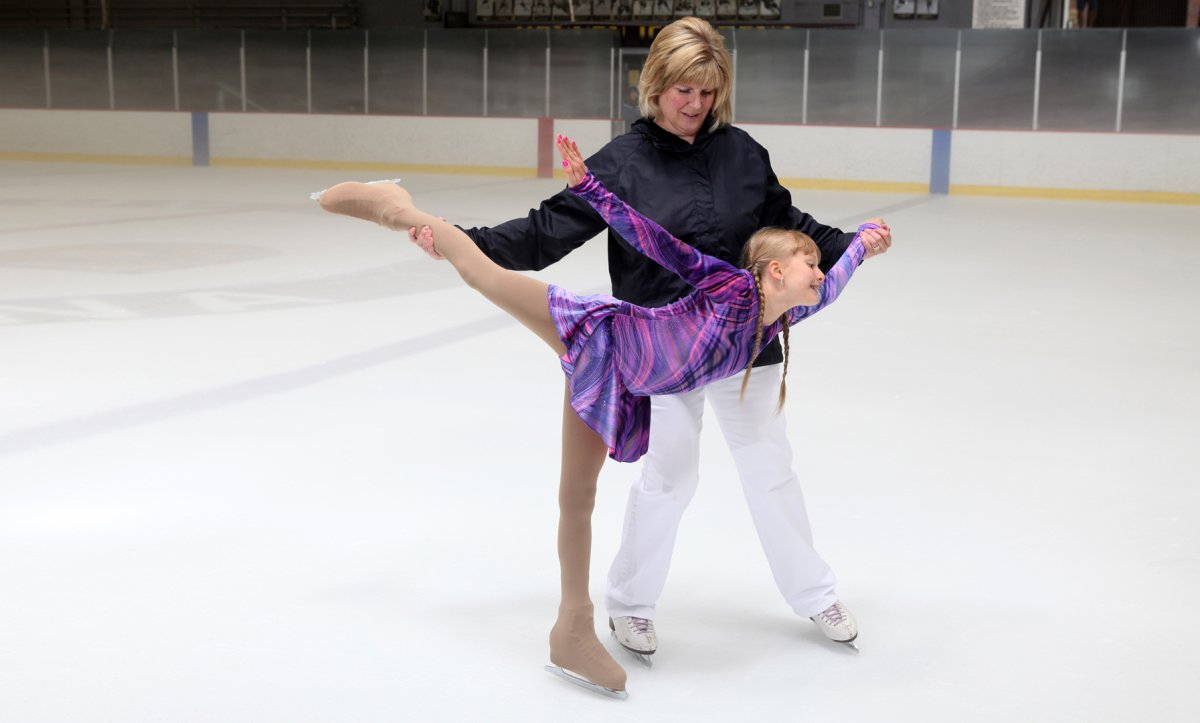 Visual Description:  Cool blues?
OBRNI  =  ROBIN,  NKRAC  =  CRANK,  TURIMA  =  ATRIUM,  RFDIBO  =  FORBID   —   Giving us:  RNRKRUBI
Clue/Question:  The ice skater hadn't quite mastered a figure eight yet, but she was on the – – –
Answer:  "BURR–RINK"
(A very cool pun!  And, it's also seasonally appropriate.  It is getting pretty cold out there.  It was only 26° Fahrenheit this morning, when I woke up.  Frost on the windshields, and on the lawn.  At least we have been spared snow . . . so far.  Although, we have seen a few light flurries.
No new clue words today.  Although, all of today's jumbles appear to be new.  They all came to me instantly.  The answer letter layout was a great – figure? – eight jumble.  Smartly done by Monsieur Hoyt!
Fine cartoon of an instructor and student at an indoor ice skating rink.  It looks like it doubles as a hockey rink.  Hockey should be much more popular, in the United States, than it actually is.  It's got loads to like.  Speed, agility, fancy stick-work, hitting, defending, scoring, and the occasional fight, or two . . . or so.  Maybe it's hard for some to relate to, because it takes a lot more coordination than just running down a court, or field.  Not that other sports don't have their required talents, it's just that ice hockey has a broader range of them.  But, I guess you really you can't make a horse drink!  Be well and do good, friends.)   —   YUR
PS.  And, now for some cool Blues.  Dig this bluesy remake of a Motown classic.   —   YUR
Images courtesy of Google