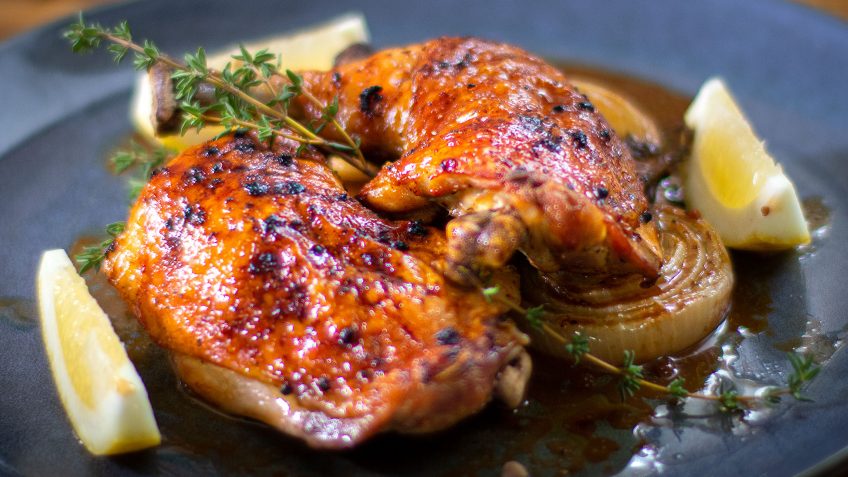 Visual Description:  Food Channel show?
TOMOT  =  MOTTO,  NHROO  =  HONOR,  LEDYIE  =  EYELID,  RFIMNO  =  INFORM   —   Giving us:  MTTHOREYEIFM
Clue/Question:  The chef added the aromatic member of the mint family when it was – – –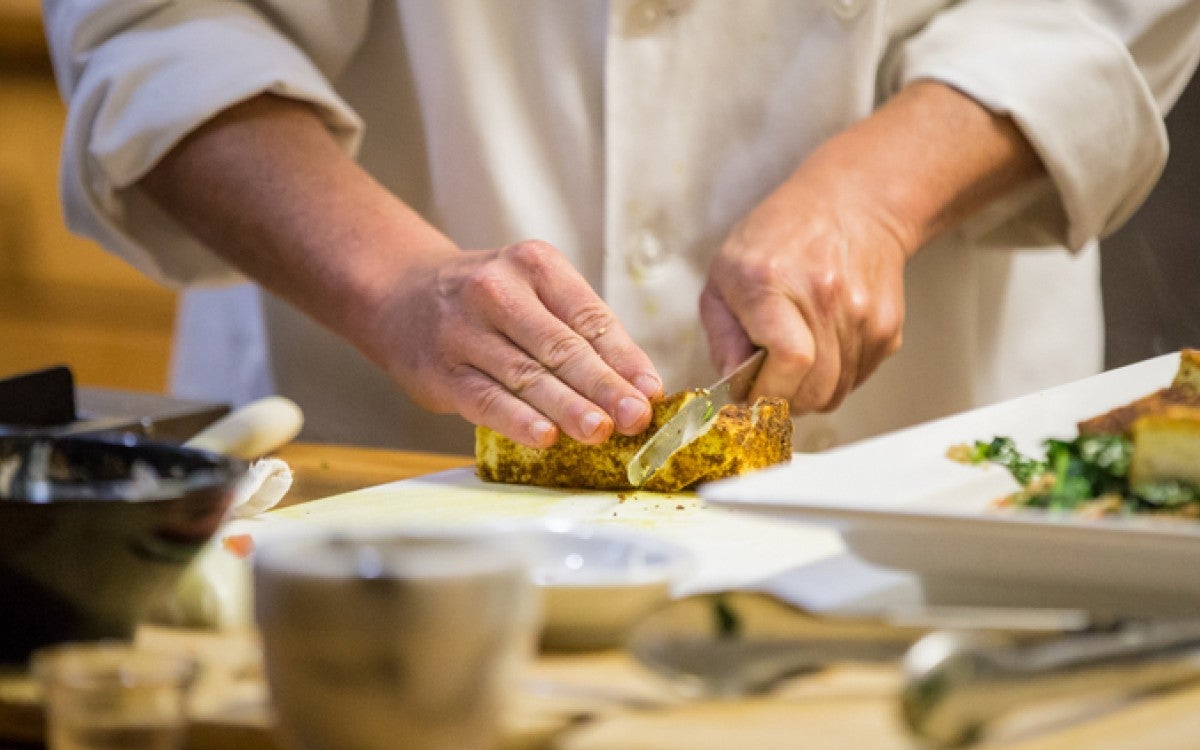 Answer:  TIME FOR THYME
(Parsley, sage, rosemary and . . . thyme!  Could there be a Simon & Garfunkel song in all of your futures?  Could be!  But maybe not the song you have in mind.  And, maybe not actually sung by Simon & Garfunkel.  I guess you'll just have to wait.
Today's clue words are all in the ralis95 clue word database.  Two of the jumbles appear to be new, but we've definitely seen "tomot" and "ledyie" in previous Jumbles.  The answer letter layout was a twisty twelve letter jumble.  I thought it was thoroughly cryptic.
Nice cartoon of a master chef, and his young protegé.  What are they cooking?  How should I know!  Has anything yer Uncle Rave ever written anything that made you think that he knows how to cook?  Heck no!  Probably something fancy, like coq au vin.  Does this look like a famous chef to anyone, or just a generic chef?  Hmm.  Be well and do good, friends.)   —   YUR
Images courtesy of Google
Happy birthday to Steve Hackett, formerly with Genesis!