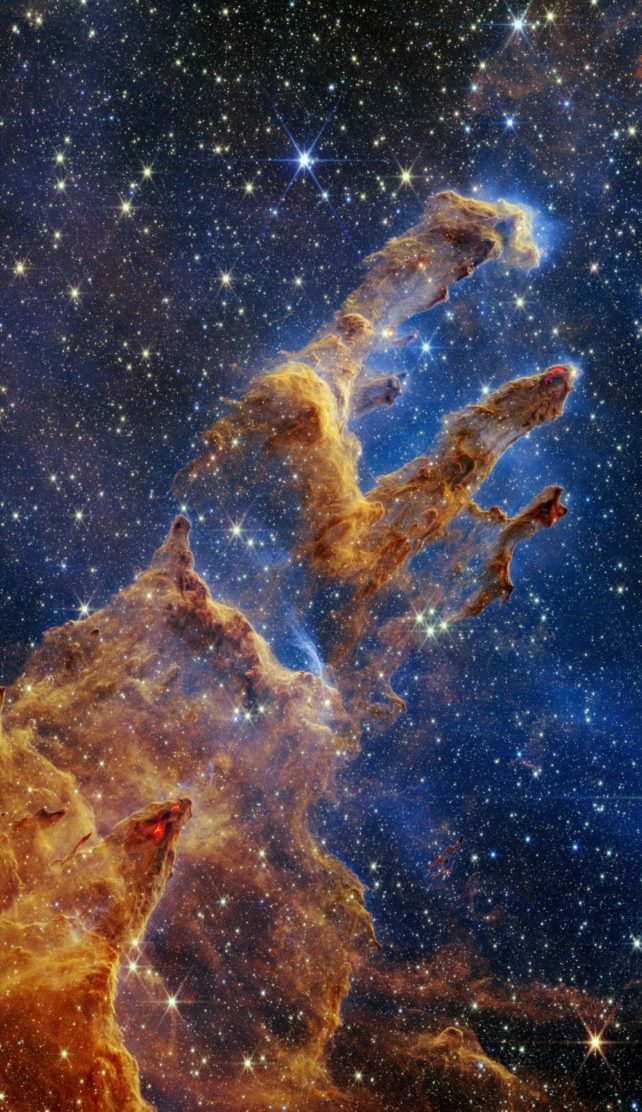 Visual Description:  NASA's infrared flagship observatory!
CSUOF  =  FOCUS,  NGRIW  =  WRING,  CDROOT  =  DOCTOR,  VASIRO  =  SAVIOR   —   Giving us:  FOSRGDOOSAO
Clue/Question:  When the new space telescope began sending incredible images, it was – – –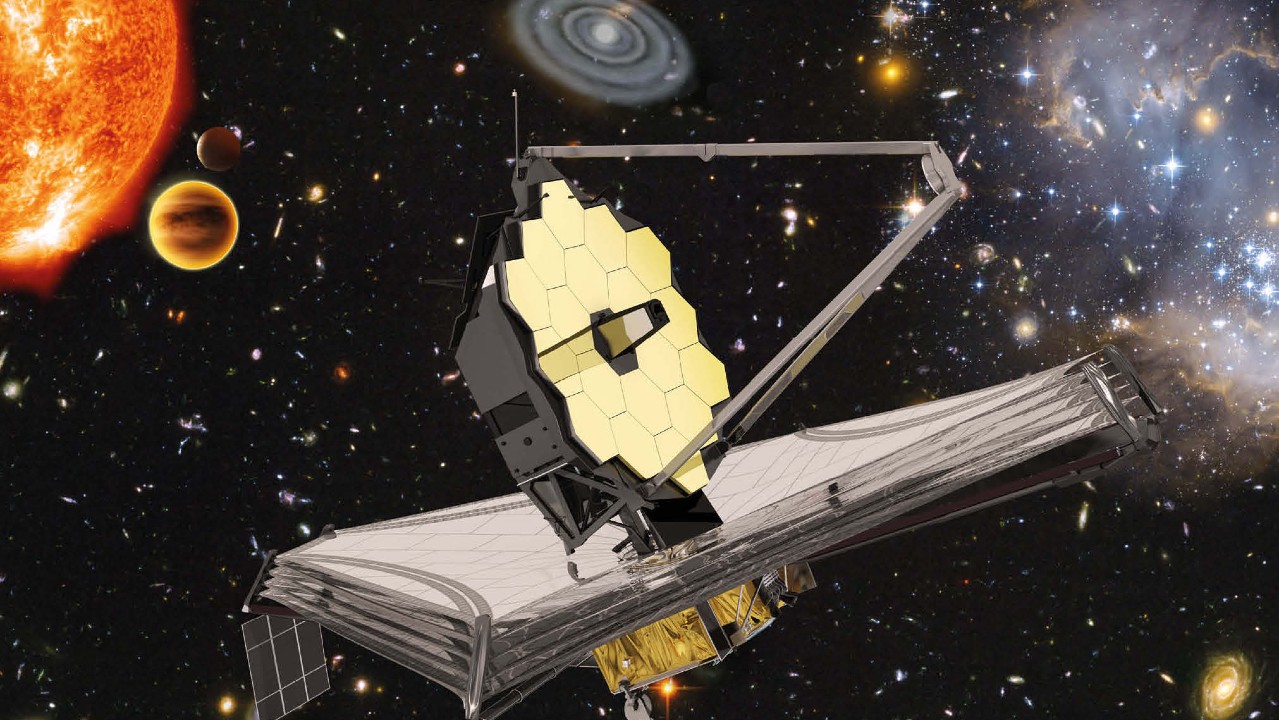 Answer:  SO FAR, SO GOOD
(What a technological marvel the James Webb Space Telescope is!  And we thought we had it good with the Hubble, the Spitzer Telescope and the Herschel Telescope.  The JWST is another infrared telescope that is around 48 times more clear and precise than its predecessors, allowing astronomers to see things that have never been seen before.  I think I read that the operations center is located in Baltimore, MD.  Good thing those two racist/terrorists were caught before they could attack Baltimore's power grid.  Why are there so many sick and hateful MFers out there these days?
All of today's clue words were discovered – again – on the ralis95 clue word database.  Three of the jumbles appear to be new.  However, we've definitely seen "cdroot" in earlier Jumbles.  The answer letter layout was an elusive eleven letter jumble.  Well, not really.  It took me about two seconds to get the final answer.
Great cartoon of the scientists/technicians working the controls of the JWST, showing us what might be the origins of the universe!  Pretty heady stuff, folks.  Things that are pretty much beyond most of our comprehension, but very cool to say the least.  Be well and do good, friends.)   —   YUR
PS.  On this day in 1965, in Black History, Chris Rock was born.  And in 1926 Dr. Carter G. Woodson designated the second week in February as Negro History Week.  This was the forerunner of Black History Month.   —   YUR
Images courtesy of Google