Visual Description:  I think Mom is going to lower the boom!
RWSLI  =  SWIRL,  TINNH  =  NINTH,  ROGENV  =  GOVERN,  SAWLEE  =  WEASEL   —   Giving us:  SIRNNTGRNWAE
Clue/Question:  The kids were goofing around by the back of the boat, which resulted in a – – –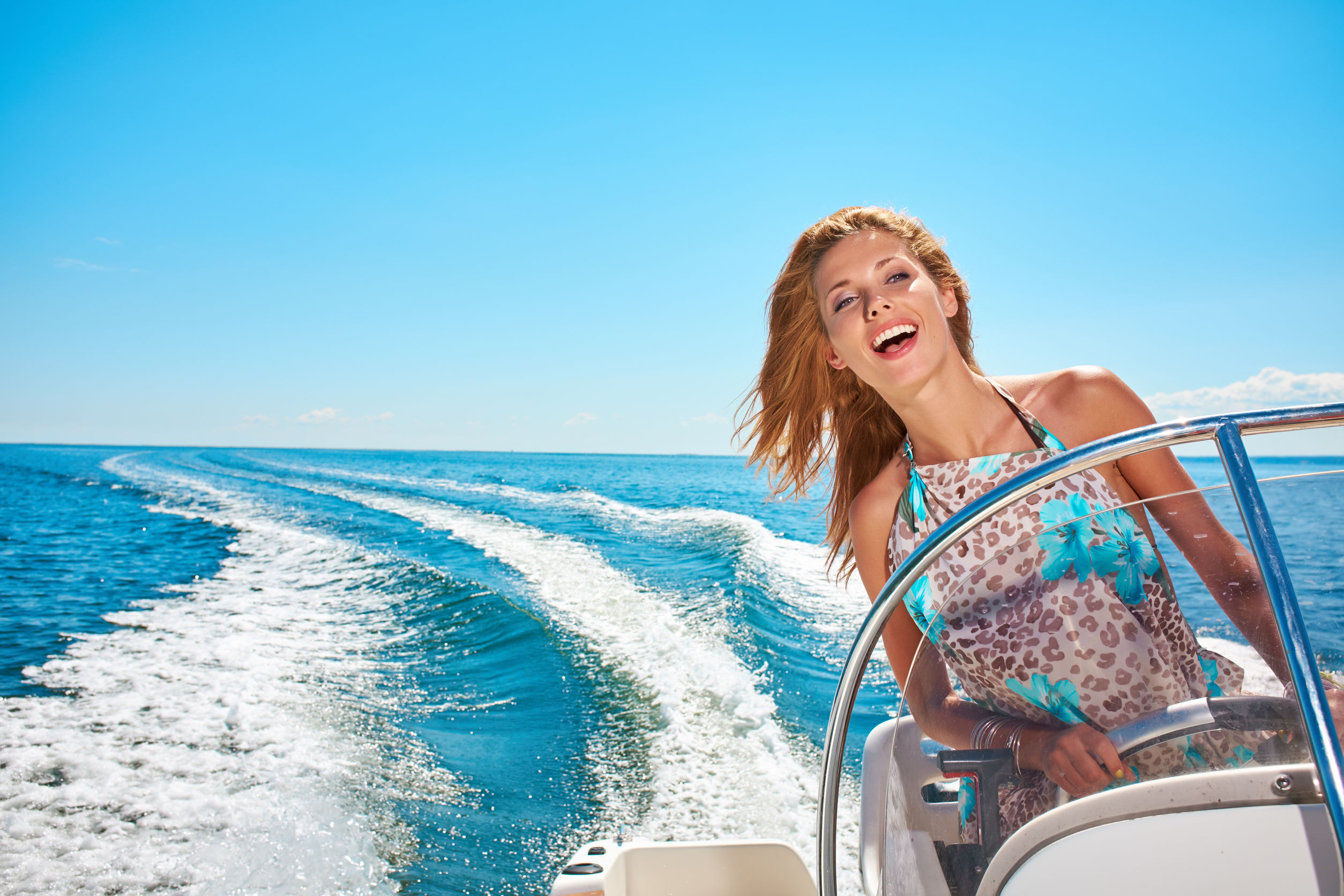 Answer:  STERN WARNING
(THIS time!  But, next time . . . boom!  She's going to let them have it.  Probably give them a *time out*, or a very calm – even keeled – conversation, because today's parents do not want to harm their children's delicate psyches.  Heaven forbid!  Uwhuw!
Would you believe it, that Hoyt has done it once again???  Yes, he's given us yet another new clue word in "swirl".  Such a simple word, much like "merry" two days ago, but it has somehow eluded Jumble clue word usage . . . until today!  He's keeping ralis95 very busy this week.  Two of the jumbles are coming up as new, but we've seen both "tinnh" and "sawlee" in the past.  The answer letter layout was a nifty twelve letter jumble.  I didn't find it obvious.  I had to read the clue/question a few times before the answer sunk in.
Nice cartoon of a family outboard motorboat, on a mountain lake.  Very serene.  Although, I was taken aback seeing that young girl's feet in the water, next to the propeller.  If I were the mom I'd call for all feet on deck!  And, not to be ultra-picky, but someone spelled propeller wrong!  Be well and do good, friends.)   —   YUR
Images courtesy of Google