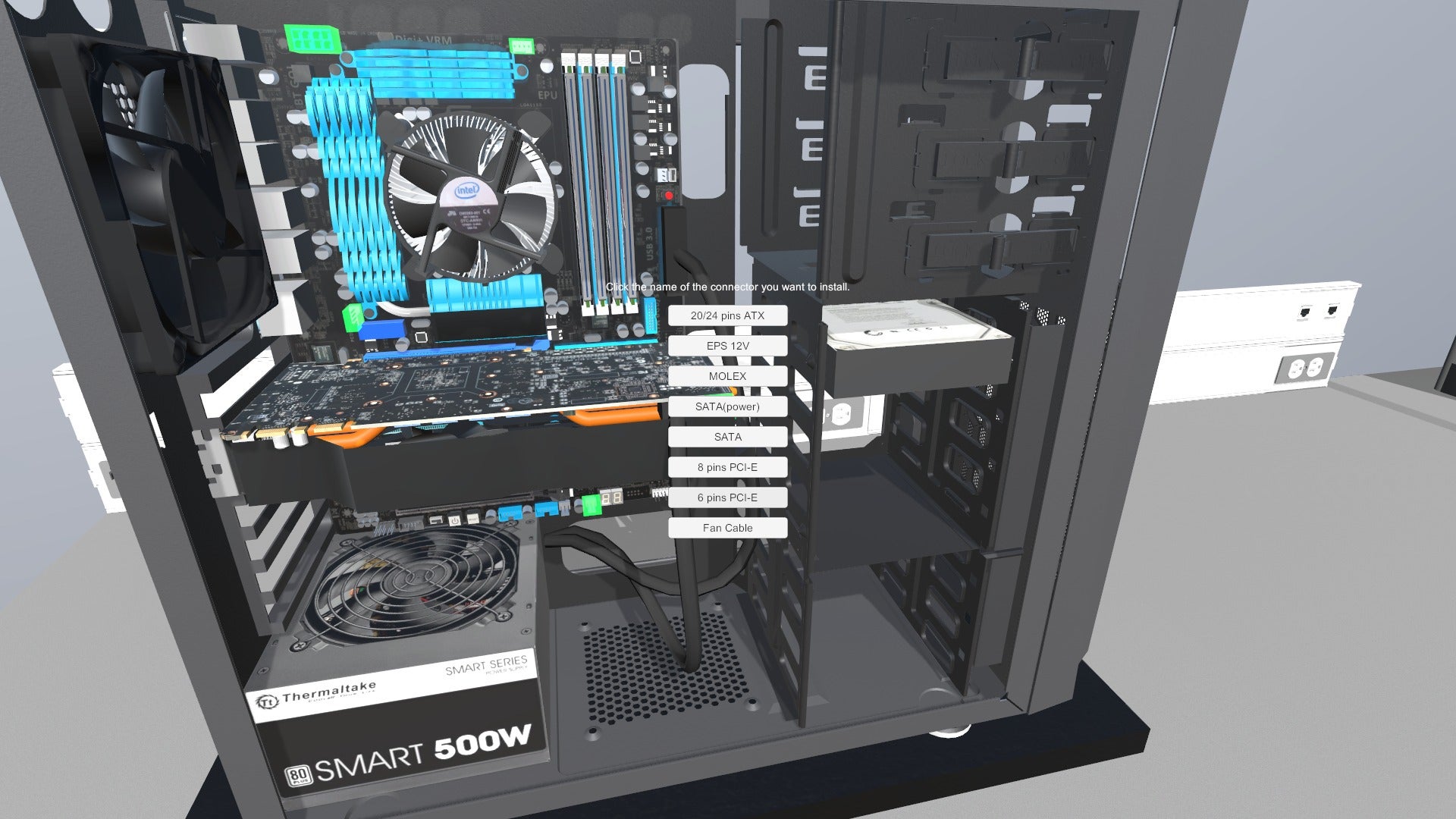 Visual Description:  Computer hardware pro.
YALGEL  =  GALLEY,  DEYOBM  =  EMBODY,  MUEANH  =  HUMANE,  BMMEEL  =  EMBLEM,  CIPMTA  =  IMPACT,  CWTKIE  =  WICKET   —   Giving us:  GLODYHNEEECTWK
Clue/Question:  The computer expert knew what to do because she understood the – – –
Pre-Answer:  One Segmented Word  (4-letters)  (9-letters)  (1-letter)
Answer:  "TECH–KNOWLEDGE–Y"
(A good stinky pun, that I just wasn't feeling.  I could try to B.S. you guys by saying that the word "knew" in the clue/question is a form of know, and knowledge, so knowledge just couldn't be part of the answer.  But that would be a lie.  I just think my pun-dar was on mute this morning.
Fortunately, for ralis95, there are no new clue words today.  Four of the jumbles came up as new for me, but we've definitely seen both "bmmeel" and "cipmta" before.  I whiffed on "galley" at first, and wrote out "legaly".  I actually considered "galley" first, but the E just hit me as superfluous.  So, when I wrote out the answer letter layout I had an L – in the wrong place – but no G.  Fortunately, I double checked that first jumble, and changed it to "galley", messing up the answer letter layout a bit.  I was kind of on the right track, thinking the second and third segment would be TECHNOLOG-Y, but I was short an O.  I put it aside to work on the Cryptoquote, then I just let my beautiful and brilliant daughter look at it.  She had the answer in just a few minutes.  So, she gets the credit.
Very cool cartoon of computer repair.  They are actually not all that difficult, as long as you have some basic knowledge of what goes where.  A lot of things inside a computer are basically plug and play.  My son both fixes and builds his own computers, without ever having any formal training.  But, then again, he's just wired that way.  I could go on and on about him too, but I'll cut you guys some slack.  Carol and I are celebrating our 34th wedding anniversary today, and both of our kids will be dining with us!  Be well and do good, friends.)   —   YUR
Images courtesy of Google