Visual Description:  Messy Marvin making a muck.
FEHTT  =  THEFT,  OKVEE  =  EVOKE,  NARYCN  =  CRANNY,  MIWYSH  =  WHIMSY   —   Giving us:  TTOERANWHI
Clue/Question:  The child got muddy playing outside and would end up – – –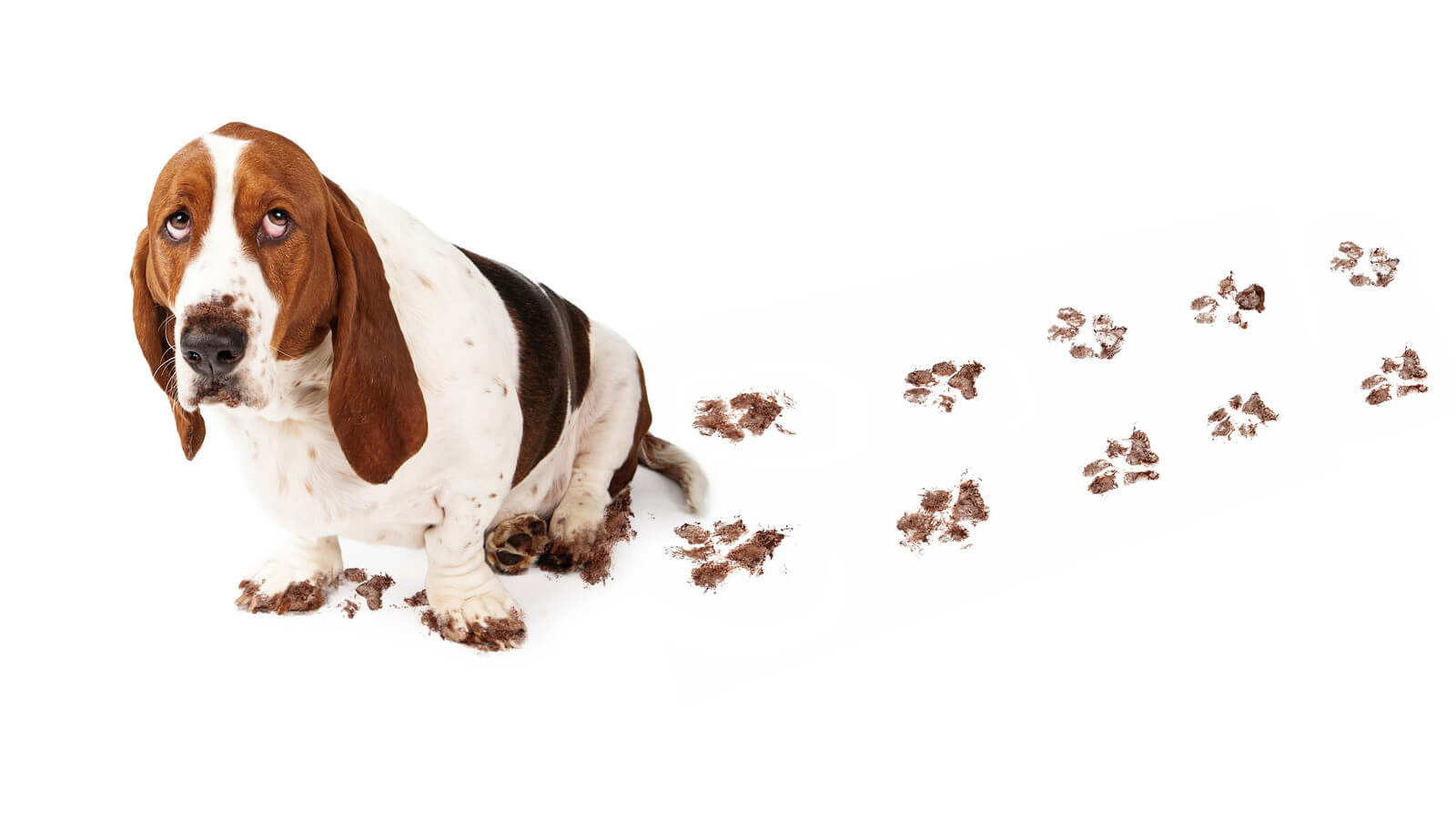 Answer:  IN HOT WATER
(AKA:  a bath!  A lot of kids resist taking a bath . . . until they get in the tub.  And, then it's hard getting them out!  Such are the pleasures of being a young parent.  So, I guess today's answer is a clean pun.
All old favorite clue words today.  I thought "cranny" might be new, but no.  Three of the jumbles appear to be new, with "fehtt" having been used before.  The answer letter layout was another fine jumble.  I found nothing obvious about it.
Fun domestic cartoon.  A little reminiscent of The Family Circus, for me, because of the tracks.  Be well and do good, friends.)   —   YUR
PS.  The boys are hosting a "Jumble Symposium" on May the 19th, in Chi-town!  So, if you live in the Chicago area, or are planning to be there over that weekend, you'll have the opportunity to see them in person, while participating in a number of Jumble activities.  Check out the link below for more details!   —   YUR
https://www.eventbrite.com/e/jumble-symposium-tickets-44985901041
Images courtesy of Google