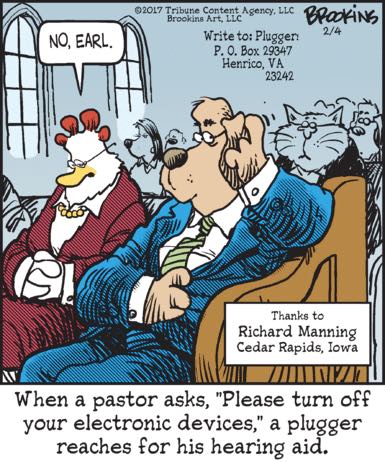 Visual Description:  Here's mud in yer eye!
MHDIU  =  HUMID,  WYNOS  =  SNOWY,  RVELEC  =  CLEVER,  GANDRO  =  DRAGON   —   Giving us:  UIDSNOCEVRDRGO
Clue/Question:  When a plugger never empties the coffee filter, it could be – – –
Answer:  GROUNDS FOR DIVORCE
(Two words of advice:  Nescafé Clasico.  All this hoopla over fresh brewed coffee is a little much, as far as I'm concerned.  Yes, we do own a coffee maker.  But it only comes out of the box when we have a party.  Otherwise we just can't be bothered with the filter and measuring, and additional cleaning that come with it.  A quality instant is so much easier, and just as good.  But if you've bought into the:  Oh, it's got to be fresh brewed . . . then knock yourself out.
All Clasico Jumble clue words today.  Three of the jumbles appear to be new.  However, we've definitely seen "wynos" some time in the past.  I was able to see all the clue words instant-ly.  The answer letter layout was a formidable fourteen letter jumble!  Well thought out and cryptic.  I think the seven FOR seven, in the final answer slots were my biggest clue.  But the annoyed spouse also helped.
It's always fun when the guys allow for guest cartoonists to do the Jumble.  My newspaper does not carry "Pluggers", but the characters kind of resemble those of "Shoe".  That strip is big on puns too.  So, now we've all met Rick McKee!  Now you're part of Jumble history!  And, a thanks to Sandy Epstein, of Fort Lauderdale, for her Jumble pun  suggestion.  Be well and do good, friends.)   —   YUR
Images courtesy of Google