Visual Description:  Foliage falling.
IVDIV  =  VIVID,  LYEAL  =  ALLEY,  ESYPEL  =  SLEEPY,  AWELYE  =  LEEWAY   —   Giving us:  VVALLSEEEEA
Clue/Question:  Autumn is the time of year when the – – –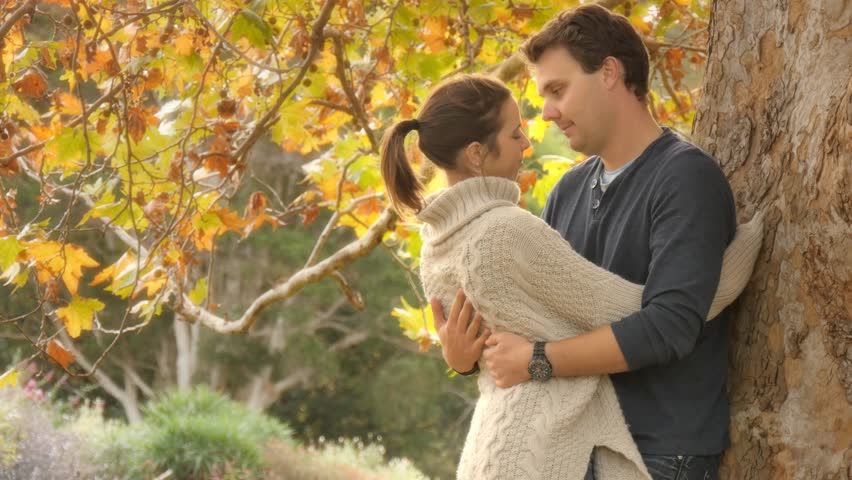 Answer:  LEAVES LEAVE
('Tis the season!  Traditionally, my favorite time of the year.  When you're walking, hand in hand down the sidewalk, with your first real girlfriend, on a chilly autumn day, sloshing through the piles of musky, crunchy autumn leaves, and you stop to look into each other's eyes, and then melt into each other's warm lips – – – what could possibly be better?  Is it sunny, is it cloudy, is it gently raining?  Who cares!  You're in heaven, my friends.  Until then, I think that I liked each season about equally.  But now autumn calls to me, like an alluring siren's call, taking me back to those halcyon days of my burgeoning coming of age.  Each season has its attributes, but autumn always fells me.
All of today's clue words are on the ralis95 clue word database.  Yet, all of the jumbles have come up as new for me.  The only one to give me trouble was "esypel".  I wanted ELYPSE to be a word!  Isn't that a classier spelling than ellipse???  The answer letter layout was an Elysian eleven letter jumble.  And, it works so much better when you correct ELYPSE to SLEEPY.
Great cartoon of some teens raking leaves.  Not sure if that's supposed to be someone's dad, or their coach, but he appears to be supervising.  Condolences to Jeff for Michigan falling to Michigan State.  It was a hard fought, tough game.  What are you going to do when a guy named Kenneth Walker III scores five rushing touchdowns?  I think the kid shocked the world!  Be well and do good, friends.)   —   YUR
Images courtesy of Google
Happy birthday to Fieldy, of Korn!  (lwc's favorite band???  LOL!)