Visual Description:  The cozy evening.
LUMPE  =  PLUME,  NUWDO  =  WOUND,  DTROAW  =  TOWARD,  LITFEU  =  FUTILE   —   Giving us:  PMEWODTARUTI
Clue/Question:  He didn't initially love the idea of buying the wood stove, but he – – –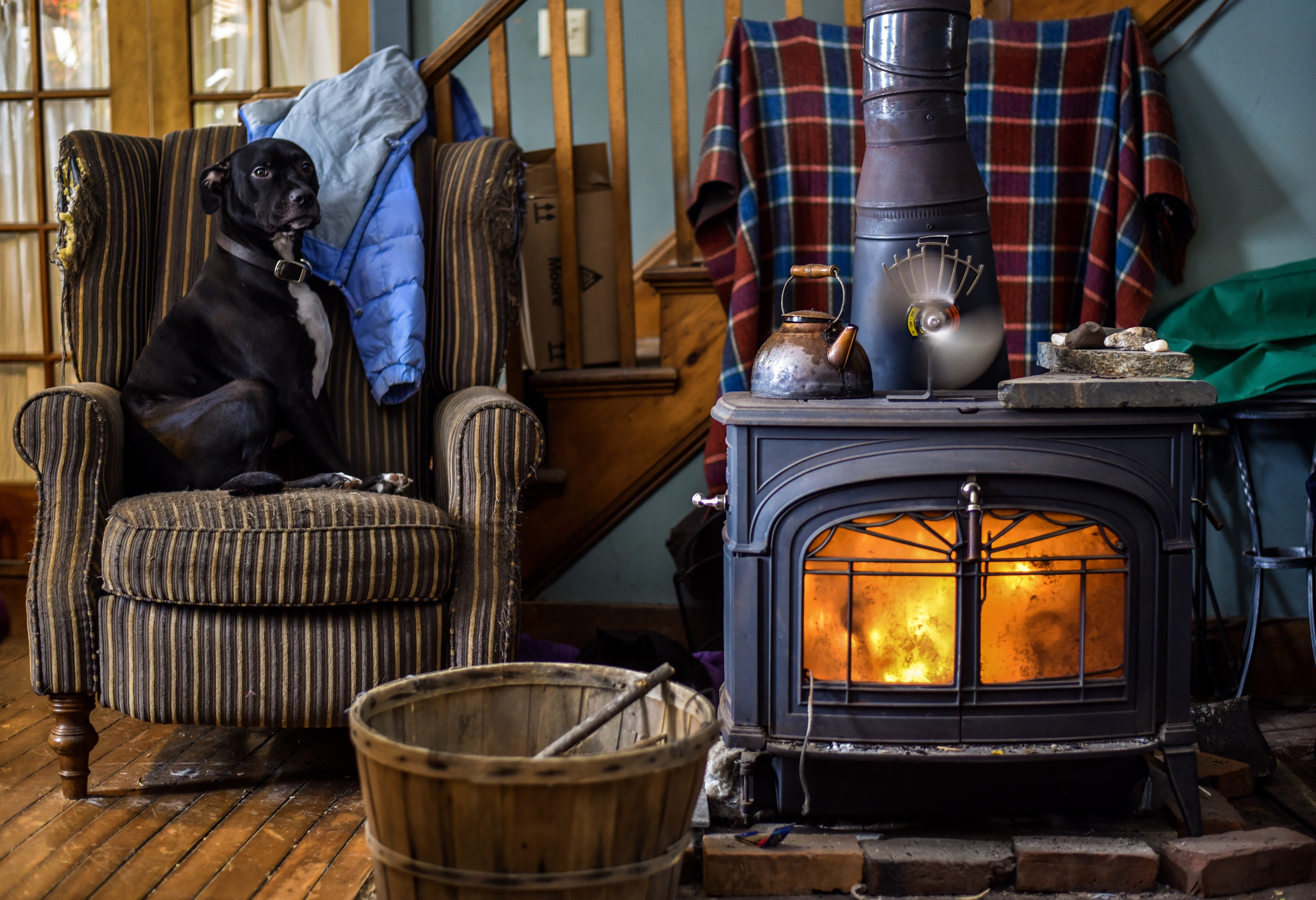 Answer:  WARMED UP TO IT
(A hot, stinky pun!  But, not necessarily a radiant pun.  No, this could be more of a convection pun.  Which wood actually be more efficient.  Don't mind me, folks.  I've just been looking up wood burning stoves.  The more traditional ones produce radiant heat, but some of the newer ones are designed to produce convection heat.  Besides being more efficient they're also safer than the traditional ones.
Once again, all of the clue words are familiar old friends.  Nothing for ralis95 to attend to today.  However, all of the jumbles are coming up as new.  I breezed through the first three, but got hung up on "litfeu"!  Yes, I had to resort to backing into "futile".  Even after realizing I needed a U, I and T it took me another couple looks.  Hats off to Hoyt for that one!  The answer letter layout was an impressive twelve letter jumble.  Fortunately, I was able to solve the final answer from the first nine letters.
Great cartoon of a couple sitting by a fire from a wood stove.  The split logs and the sleeping dog were a nice touch.  Thanks, Jeff. 
Hey!  Yes, tomorrow is Groundhog's Day, and tomorrow is also Super Bowl LIV.  But, for those of you who take notice of numerology issues, tomorrow is 02022020!  It's a palindromic date, and I think the only one that uses only two numbers, 0 and 2, in this millennium.  The next one like it will be March 3rd, 3030.  Pretty cool, in their rarity, but otherwise . . . what?  Just your average days.  Unless someone misinterpreted those Mayan calendars!!!  LOL!  Be well and do good, friends.)   —   YUR
Images courtesy of Google