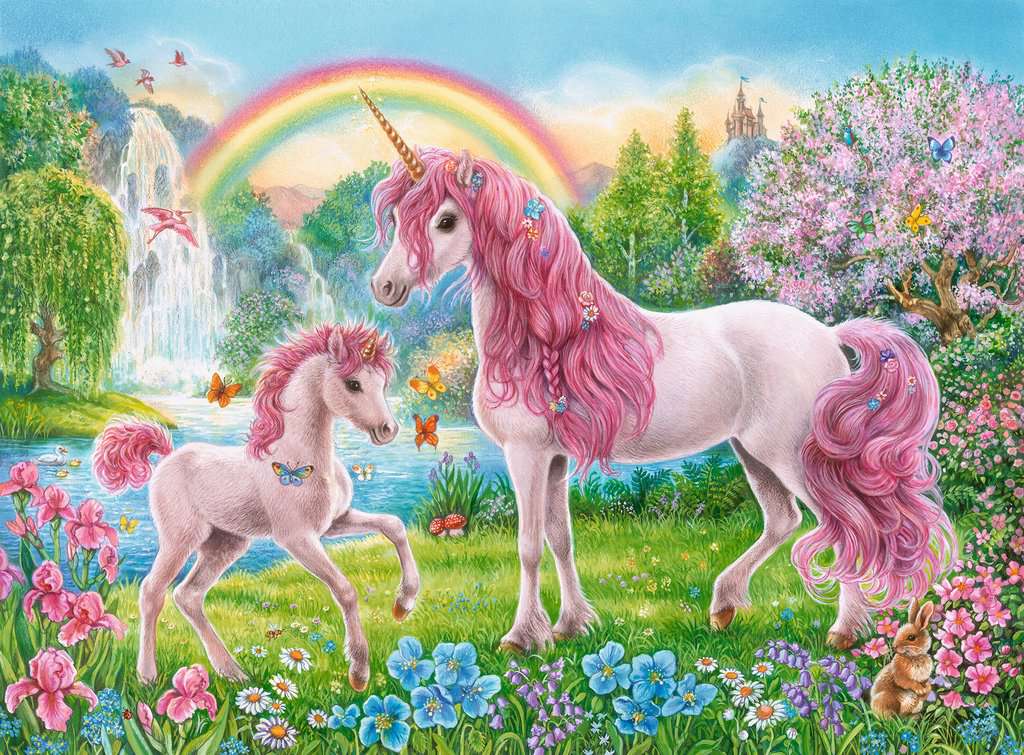 Visual Description:  The loveliest of all . . .
LOTGA  =  GLOAT,  CHATP  =  PATCH,  MDOOIN  =  DOMINO,  OXUTDE  =  TUXEDO   —   Giving us:  GOAPAHDINOTDO
Clue/Question:  Marigold went on and on about her horn.  But Phoebe had to admit she – – –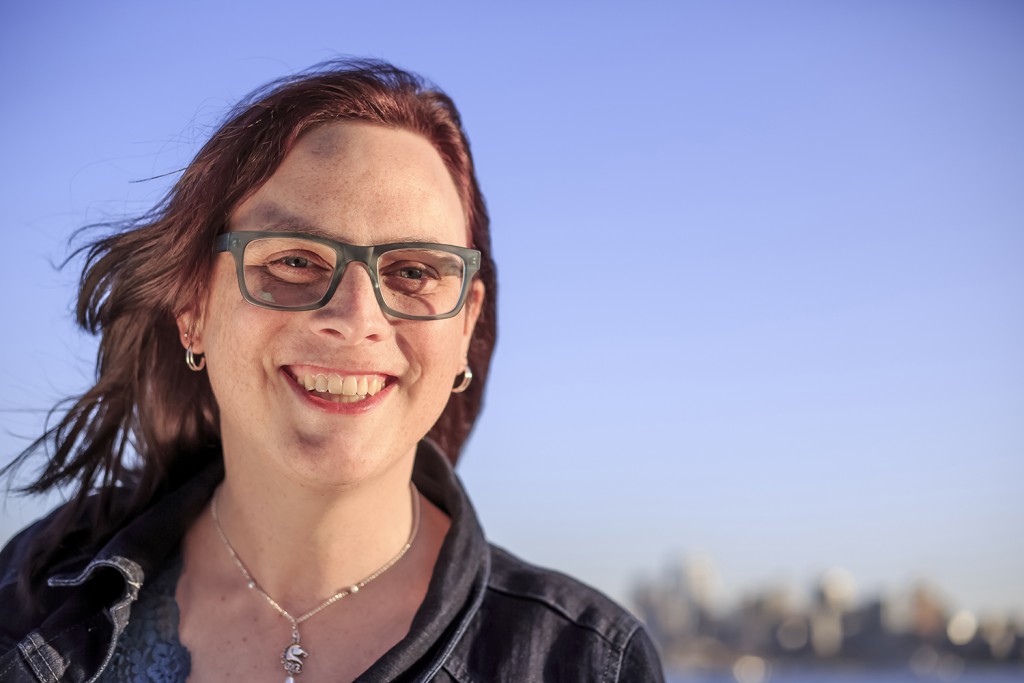 Answer:  HAD A GOOD POINT
(Ba-dum-tsss!  Most definitely, a good stinky pun!  Where does the legend of the unicorn come from?  What booger came up with the idea of a white horse with a single pointy horn coming out of its head, with spiraling hooves?  Sometimes they appear more goat like, but the standard visual is a horse.  I guess the more you read the more they're different than just a horse with a horn, but the idea of the unicorn has been popularized more than any other mythical animal of lore.  Very popular with young girls, for sure.
All four of today's clue words are from the ralis95 clue word database.  However, all four jumbles are coming up as new, for me.  It took me a few good looks to see "domino", and even "tuxedo" took two or three looks.  The answer letter layout was a thrilling thirteen letter jumble.  I thought it was wonderfully cryptic.  Not obvious.  The layout of the final answer slots made for a quick solve for me though.
Today's guest cartoonist is Dana Simpson, creator of "Phoebe and her Unicorn".  My paper doesn't carry it, but I'm sure that some of your papers do.  I like seeing other cartoon artists than just the ones I've been reading for years.  I bet Dana has been a big fan of unicorns since she was a little girl.  My sister went through a unicorn phase when she was young.  Then she switched to pigs for a while.  🤷‍♂️🤷‍♀️🦄  Another good one!  Be well and do good, friends.)   —   YUR
Images courtesy of Google